Thur 15th – Sun 18th August 2019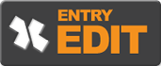 QUEST       –  1-4 Half Marathons over 4 days 
WARRIOR –  1-4 Full Marathons over 4 days
HERO        – 105 Mile Ultra / 27hr cut-off
2019 ENTRIES NOW OPEN
The Quadrathon Festival is not just about running and times, it goes way beyond that. Walkers, runners, coastal scenery, lapping waves, camaraderie, hospitality and "medals to dream for" are only a few of the reasons to register for this iconic and friendliest of event.
QUEST & WARRIOR (Half's & Full's)– Four day event in a paradise of amazing rugged landscapes, sometimes hilly terrain and a different routes each day. Generous cut-off times, with early start for walkers and slow runners and fine-tuned race support ensuring runners focus is only on the challenge, as our comprehensive race logistics allows you stress free relaxation between races.
HERO – 105 mile challenge, involves running the same 4 scenic marathon routes as the WARRIOR course.
This event will start in Moville at 12:00 on Saturday 17th with a cut-off time at end of each marathon stage and a Max. 27hrs to complete.
Hero Race Support – Essentially Runner will be required to have their own vehicle support crew with a min. of 2 people / 8hr period for the duration of the run. Majority of runners will merge with the Sunday "Warriors" marathon during stage 4 of the event.
The Quadrathon Festival attracts runners from every Continent with 40% from overseas. Testimonials are endless and constantly boast of the courses, new friendships, cherished memories professionalism of the event and of course the Medals, a fitting memento of the challenge.
We at Extreme North are proud of our events and grateful to our contestants, many which return year on year, assurance that our professionalism, legendary hospitality, post-race food daily, amazing medals & trophies and the stunning scenery on the Edge of Europe are just some of the attractions that lure them back.
Event features
Spectacular terrain
Superb hospitality / camaraderie
Stunning Medals – combi-medals for Full's, Half's & Hero
All races are tracked live
Single day entry available for Half and Full Marathons
Social / Dinner with guest speaker on the Friday evening
World class endurance challenge
Keen registration fee's
We are delighted to assist with accommodation needs.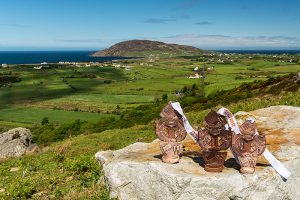 Click on an image to view full-size gallery