Tuff-Inish Adventure Race 2019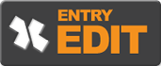 Sat 28th September '19 – 132km / 12hr Challenge.
12.5km Run – 5.5km Kayak – 55km Cycle 1 – 5.5km Mountain trail/trek – 31km Cycle 2 – 22.5km Road/trail run 
Tuff-Inish promises to be a real physical and mental challenge, fueled by the spectacular scenery at every turn and twist of the course. The hilly Donegal landscapes and unpredictable Autumn weather will be a major player in the unpredictable outcome over all 6 stages to an exhilarating and Tuff Finish.
Tuff-Inish has a 12 hour cut-off and can be completed Solo or in teams of 2 or 3 so if your not into Adventure racing this is also a decent challenge for a runner / cyclist team. The event will start and finish in Moville with a celebratory meal and entertainment in the Foyle Hotel starting at 8.00pm
Extreme North organisation, hospitality and medals will be all up to the customary high standards.
This event is also the perfect "stepping stone" for The RACE 2019, same sequence, halved distances and a matching level of difficulty and endurance and an abundance of scenery.