An Extreme North Adventure starts as soon as you register and finishes with lasting memories of both event and location. We have 100's of miles of major scenic landscapes on Irelands Wild Atlantic Way on the edge of Europe so every mile and every day is different, no loops, no repeat courses, every mile is a new experience, new challenge.
Extreme North event package has it all and gives more, amazing medals & trophies, quality merchandise, true Donegal friendship, hospitality and catering. Our event settings create an environment for real camaraderie and banter resulting in new friendships and fond memories to add to the fantastic medals on your journey home.
Extreme North adventures are different, we are about;
Adventure – That challenges, excites, build friendships and deliver amazing lasting memories
Delivering – Our promise of support, hospitality and a FULL package that well rewards your efforts.
Variety – All our events are designed to equally challenge the Novice keep-fit and Elite athlete.
Excitement – Race timing ensure everyone is "in the mix" together enjoying the support & banter
Natural – landscapes, a real Adventure heaven, we have miles & miles of it, so no boring loops
Traditional – Values, offer value for money, true hospitality and a sincere welcome to everyone.       
Uniqueness – Encounter Irelands Wild Atlantic Way thru a coastal adventure on the edge of Europe
Rewards – Stunning Medals & trophies, quality goods, post-race assembly with great food & banter
Extreme north – Has it all and gives more, REGISTER NOW for a real challenge and lasting memories
We're on your doorstep
There is no shortcut to anyplace worth going? but we may be closer than you think. Inishowen, Irelands most northerly and absolutely beautiful peninsula, shares its borders with Northern Ireland, allowing quick / easy access through N. Ireland. We are only 30 mins from Derry, 2 hours from Belfast and 3 hours from Dublin.     For our foreign visitors, Belfast airports are less than a 2hr journey and City of Derry Airport only 40 mins away.

WILD ATLANTIC WAY.
Our Inishowen peninsula is the most northerly aspect of the now world renowned Wild Atlantic Way, the world's longest Coastal Scenic Route comprising of stunning natural landscapes and coastal roads.
This stunning, ever changing terrain provides the perfect balance of endurance and captivation for all participants. We at Extreme North simply add the trimmings in the form of race support and hospitality to make our events world class in a friendly traditional environment.

WITH BACK 2 BACK OPTION
7 Miler, Half, Full and Ultra Challenge
Sat / Sun 18th/19th May '19
Road, track, beach

Over 1 to 4 Days
Half & Full Daily Challenges
Thur 15th – Sun 18th August '19
A festival of Running & Craic
 ADVENTURE RACES


Saturday 16th March '19
Extreme, Sprint and Mini Adventure race
63k, 41k & 22k race distances
Run, Cycle, Kayak and Mountain Trek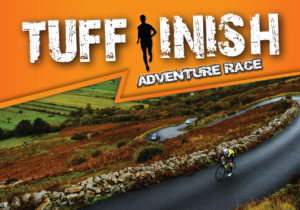 [logoshowcase]