Warm-up – 15th – 18th August '19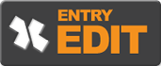 Race Pack Collect-all
Race Pack Collection / Goody bag.
Venue – Glencrow, Hall, Moville (beside fire station on approach to town)
QUEST & WARRIOR
Wednesday 14th – 4.00pm to 8.00pm – Day before start
Thursday 15th- 6.00am to 8.45am
Pack collection will move to Event Marquee, Malin town and will open at 9.30am for any late Half Marathoners.
Single day participants can collect race packs on the Wednesday evening or at start-line on selected race morning. Single day Half Marathons can collect pack at finish line before embarking on Shuttle Bus. please arrive 1hr before race start.
HERO
Wednesday 14th – 4.00pm to 8.00pm
Saturday 17th- 10.00am to 11.00am
At Race Pack collection you will;
Collect Race Number
Collect your Timing Chip – Same chip does entire event.
Collect Goody Bag (less Tee Shirt)
Have opportunity to discuss routes
Confirm or alter your start time / Shuttle Bus / dinner order etc. and pay where applicable.
Final Race Instruction together with any changes will be issue by e mail to all registrants on Tuesday 7th August.
Course Markings-all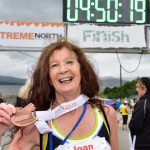 Each Route is thoroughly signed with directional signage etc as follows;
Participants will be provided with a map with final instruction.
Clear directional signage on route.
Mile markers at every mile
Marshals at all major junctions. (QUEST & WARRIOR only)
We realise that 90% of participants have probably no knowledge of the locality /routes so each course is thoroughly marked. We have never lost a participant yet so you can be totally relaxed along the course.

HERO Ultra race
Race Briefing / Crew Inspection    – Saturday 18th from 11:00 to 11:30pm @ Glencrow Hall, Moville
Race Start Time – Saturday 18th @ 12:00 pm.
| | | | | | |
| --- | --- | --- | --- | --- | --- |
| Stage | Start Location | Route  | Finish |  Cut-Off duration |   Cut-Off     Clock Time |
|  Stage 1 |    Square, Moville | Greencastle – Kinnego | Malin Town | 6:00hrs |  Sat.  6:00pm |
|  Stage 2 |    Malin Town | Glengad – Malin Head | Malin Town | 12:30hrs |  Sun. 12:30am |
| Stage 3 |    Malin Town | Carndonagh – B'liffin – Mamore |  Buncrana | 20:00hrs | Sun. 8:00am |
|  Stage 4 |     Buncrana | Fahan – Burnfoot – Muff | Moville | 27:00hrs |  Sun. 3:00pm |
Support Station – Located at end of each stage (Malin & Buncrana). Support stations will have water, Juices, fruit, bars, Hot water etc. These will be available for runners and support staff and flasks can also be filled at these points.
RUNNER DUTY
Must have their own support team consisting of suitable vehicle and sufficient staffing to cover the 28hr duration. (Based on 2017 turn-out there will be a more rigorous check of both vehicle & crew – 1 crew / 1 runner only )
Have their "compulsory kit" ready for inspection prior to race start and use same appropriately
Can collect race pack on Wednesday evening with the 4 day runners or on the Saturday, prior to race start.
Attend race briefing at 11:00am on the Saturday at venue of Race Pack Collection
Clock in at the start of each stage as listed below.
Agree to withdraw from the race immediately if they miss the cut-off time, which will be applied accurately
Must not leave the course unless in a case of emergency and same should be notified to the organisers immediately.
Despite course being thoroughly signed, runner must make themselves aware of the route as junctions will not be marshalled. In event of travelling in the wrong direction the runner may be taken back by car to the point where the error occurred and there can be no time deduction for time spent running "off the allocated route"
Runners who decide to withdraw must notify the organisers immediately or travel to the nearest time check station and report the withdrawal.
Abide by the rules and terms of the event
RUNNERS PERSONAL SUPPORT CREW DUTY
Suitable 4 wheeled vehicle, fully taxed, insured and nct'd
Sufficient staff for the 28hr duration of the event
Compulsory crew kit listed below
Attend race briefing at 11:00am on the Saturday at venue of Race Pack Collection
Familiarise themselves with the Course Maps and be responsible for the successful navigation of runner.
Marshall junctions and advise runner of any oncoming traffic
Arrive at timing stations prior to runner and announce his pending arrival
Make arrangement for switching crew without disrupting runners or compromising on your obligation of keeping the runner safe
Must not cause unnecessary disruption to other road users and must always park off road.
Never travel alongside runner and have runners safety at the forefront at all times.
Use discretion when it may be best to move forward, park and wait on runner to avoid causing unnecessary congestion
In event of an accident to runner / crew or need for emergency evacuation then the cost of same will be borne by that team. Extreme North will not be responsible or liable for any costs associated.
EXTREME NORTH SUPPORT
Mile markers for entire course. 1-26m for each stage
"Hero Instruction Book" with road maps, guidance and contacts
Timing Chip and intermediate timing stations on route
Observation wagon on course at all stages.
Support stations in Malin Town x 2 & Buncrana
Toilets available at designated public places.
First Aid support throughout & Doctor on Call.
RACE FINISH DETAIL
Receive a spectacular medal for each stage completed. (4 medals fit to form a trophy/plaque.)
Celebratory meal at finish from 2:0 to 4:00 (Late HERO finisher will be facilitated after presentation)
Race Tee Shirt
Fantastic trophy for category winners
Shower facilities available
COMPULSORY KIT
RUNNER
Head torch complete with spare batteries
Wear something reflective during daylight
High Viz. jacket worn from dusk to dawn + 1hr either side
Race numbers fixed as per race instruction
Suitable race attire to deal with weather conditions
SUPPORT CREW
High Viz jackets worn by all crew at all times
Fluorescent signage fitted on rear of vehicle "Beware Runners on Road"*
Flashing Beacon on roof of vehicle*
Foil Blanket*
First Aid kit incl. Vaseline, & blister plasters
HERO instruction book
Spare kit, food and hydration items as per runners choice.
Final Race Instruction together with any changes will be issue by e mail to all registrants on Tuesday 7th August.