Cool Down – Results/Post Race Info
Finish
QUEST & WARRIOR
Changing facilities
Thursday / Friday – There is no changing or shower facilities
Saturday – Our finish line, the new Youth Club in Buncrana has fantastic changing and shower facilities for both ladies and gents.
Sunday – There are no Changing or Shower facilities
*Remember – you can hand in a kit change before start if you plan to change at finish.
Race Rewards
Apart from the euphoria of having completed a spectacular and enduring event you will also;
Receive a spectacular medal as you cross the finish line for each day or stage
Water, fruit and goody's will be available at designated support stations.
Hot meal FOC served from 12.30pm to 2.30 each day. (QUEST & WARRIOR)
Get your Tee Shirt at race pack collection
Timing Chip / Results
Remember to scan your chip as you cross the finish line
Get a print out of your result at the print station which will be located near the finish Gantry
Overall Results will be published on Web site and facebook on a daily basis.
Sports Injury Massage – Provisional
Post race massage treatment may be available at the finish line by a number of Masseur available at the finish line. If so, Runners are requested to show their gratitude for the treatment and we suggest €10 for a 10 – 15min. treatment.
Presentation
Post Event buffet.
Venue, Event Marquee, Montgomery Terrace, Moville – Sunday 20th
Trophy Presentation – In Marquee @ 3:30pm
Prize Category
Whether you completed a 4 day event or a single day, all finishers are winners. Extreme North initially decided to spread the spend across all participants as opposed to the elite few, hence the individual medals and food each day. This way all participants are getting a share of the prize money, however we have also improved on the prizes and prize categories each year also.
Provisional Categories for 2024
QUEST & WARRIOR
Full Marathon – 4 days
Male – Winner
Male – 2nd Place
Male – Third Place ?
Male – O/40 Winner
Male – O/40 2nd Place
Male – O/50 Winner
Male – O/50 2nd place
Male – o/60 Winner
Female – Winner
Female – 2nd Place
Female – 3rd Place
Female – O/40 winner
Female – O/40 2nd Place
Female – O/50 Winner
Female – O/50 2nd Place
Female – O/60 Winner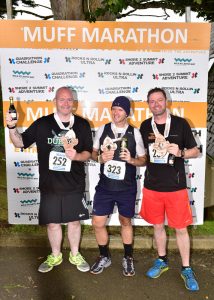 Half Marathon – 4 days – Provisional
Male – Winner
Male – 2nd Place
Male – Third Place ?
Male – O/40 Winner
Male – O/40 2nd Place
Male – O/50 Winner
Male – O/50 2nd place
Male – o/60 Winner
Female – Winner
Female – 2nd Place
Female – 3rd Place
Female – O/40 winner
Female – O/40 2nd Place
Female – O/50 Winner
Female – O/50 2nd Place
Female – O/60 Winner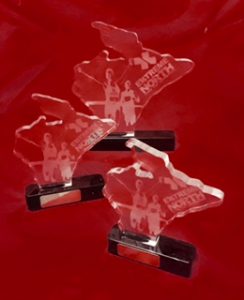 Open to all participants – Provisional
Fri.Dinner
Dinner Gathering / Social -TBD
Results
2023 RESULTS
2022 RESULTS
"https://www.sportident.co.uk/results/ExtremeNorth/2022/Quadrathon/
Quadrathon 2018 – Warrior results ALL
2018 Results
QUEST – HALF MARATHON
DAY 1 RESULTS – ALL
Pos. NAME (BIB NO.) CLASS TIME
1 Dimbleby, Peter (641)MV40 1h 30m 45s
2 Hall, Peter (645)MV50 1h 43m 10s
3 O Neill, Aidan (751)MV50 1h 44m 55s
4 Clark, Graeme (644)MV60 1h 46m 00s
5 Ward, Paddy (651)M 1h 47m 18s
6 McNulty, Patrick (643)M 1h 47m 42s
7 Hunter, Hugh (672)M 1h 50m 03s
8 Doherty, Kevin (658)MV40 1h 53m 09s
9 Thompson, Morag (657)FV40 1h 54m 39s
10 Abel, Eamon (646)MV50 1h 54m 42s
11 Mc Ginley, Mark (687)MV40 1h 54m 42s
12 Mhic Dhonaill, Trina (656)FV40 1h 55m 22s
13 Eannetta, Damian (654)MV40 1h 56m 54s
14 Mc Bride, Michael (737)MV50 1h 56m 12s
15 Doherty, Kathleen (671)FV40 1h 57m 34s
16 McDaid, Helen (670)FV40 1h 58m 11s
17 Bell, Eilish (738)FV50 2h 00m 21s
18 Pirie, Clare (685)FV40 2h 02m 35s
19 Campbell, Cormac (735)M 2h 03m 29s
20 Griffin, Andy (662)MV60 2h 03m 33s
21 Dimbleby, Lisa (661)FV40 2h 04m 01s
22 O'hare, Diarmuid (Dee) (674)MV40 2h 04m 09s
23 Harkin, Gerard (706)MV40 2h 04m 43s
24 O'Kane, Cormac (652)MV40 2h 05m 50s
25 Bovaird, Ciaran (659)MV40 2h 07m 04s
26 Odonnell, Marie (653)FV40 2h 07m 26s
27 Crawford, Sinead (663)F 2h 07m 30s
28 Doherty, Mary (668)F 2h 10m 20s
29 McDermott, Frank (642)MV40 2h 11m 55s
30 McElroy, Karen (667)F 2h 12m 34s
31 Greatorex, Margaret (675)FV50 2h 12m 42s
32 Homden, Michelle (690)FV40 2h 13m 29s
33 Mc Monagle, Gerry (699)MV40 2h 14m 47s
34 Reid, Helen (703)FV40 2h 14m 55s
35 Campbell, Andrew (704)MV40 2h 14m 58s
36 Geoghegan, Maire (718)FV40 2h 15m 22s
37 Gardiner, Isabel (719)FV50 2h 15m 22s
38 Henry, Kieran (650)MV50 2h 15m 27s
39 McNally, James (666)MV50 2h 15m 30s
40 Giggles, Claire (742) 2h 16m 47s
41 Convery, Rory (664)MV50 2h 18m 48s
42 McHugh, Aoife (709)F 2h 19m 01s
43 Philbey, Michael (682)MV40 2h 19m 07s
44 Slade, Tracy (669)FV40 2h 19m 29s
45 Hamilton, Keith (681)M 2h 19m 29s
46 Woodhams, Laura (686)F 2h 19m 37s
47 Pearson, Don (678)MV40 2h 19m 59s
48 Walsh, Eddie (708)MV50 2h 21m 02s
49 Steele, Ciara (679)FV40 2h 21m 03s
50 McKinney, Clare (680)FV50 2h 21m 22s
51 Spring, Aneta (757)FV50 2h 21m 24s
52 Eannetta, Conor (723)MV40 2h 22m 05s
53 Roddy, Gemma (711)FV40 2h 22m 14s
54 McGeoghegan, Deirdre (696)FV40 2h 22m 54s
55 Kinch, Ralph (665)MV40 2h 26m 55s
56 Downey, Stephen (673)M 2h 27m 47s
57 Cribbin, Christopher (689)M 2h 28m 30s
58 Saunders, Karen (688)FV40 2h 29m 46s
59 Finucane, Pat (691)MV40 2h 31m 12s
60 McAllister, Ali (695)FV40 2h 32m 49s
61 O'Connell, Marie (693)F 2h 33m 04s
62 Browne, Rob (677)MV40 2h 34m 05s
63 Law, Jenny (684)F 2h 34m 05s
64 Gibson, Shauna (760)F 2h 34m 48s
65 Roddy, Paula (714)FV40 2h 36m 22s
66 Scally, Denise (698)F 2h 38m 09s
67 Armstrong, Vanessa (722)F 2h 38m 16s
68 Miller, Tony (702)MV50 2h 39m 44s
69 Hewett, Sam (721)M 2h 40m 38s
70 Burns, Janine (724)FV50 2h 43m 01s
71 Clarke, Rebecca (710)FV40 2h 45m 02s
72 McMillan, Andrew (700)MV40 2h 46m 01s
73 Hunter, Zara (716)FV40 2h 46m 18s
74 Callaghan, Martina (717)FV40 2h 48m 10s
75 Andrew, Steve (712)MV50 2h 49m 56s
76 Donaldson, Ian (720)MV60 2h 50m 36s
77 Dudman, Rachel (725)FV40 2h 52m 07s
78 Donald, Gillian (697)FV40 2h 52m 37s
79 Graham, Martin (707)MV40 2h 53m 55s
80 Kelly, Bredge (727)FV40 2h 55m 44s
81 Hall, Amanda (726)FV40 2h 55m 46s
82 McCauley, Janey (743) 2h 55m 57s
83 Gilpin, Tracy (701)FV40 2h 56m 59s
84 Roddy, Donna (715)F 3h 01m 26s
85 Mackessy, Derek (456)M 3h 06m 42s
86 Mockett, Paddy (739)MV50 3h 06m 56s
87 Symes, Tracy (740)FV40 3h 11m 24s
88 Mooney, Janet (444)FV40 3h 13m 03s
89 Callaghan, Mary (405)F 3h 13m 07s
90 Clark, Kathleen (762)FV60 3h 22m 11s
91 Stewart, Eileen (731)FV60 3h 27m 03s
92 Allely, Denise (729)FV40 3h 27m 50s
93 Green, Kirstie (733)F 3h 28m 49s
94 Fowler, Liz (734)FV50 3h 28m 55s
95 Laverty, Aine (732)FV40 3h 29m 36s
96 Marshall, Juliet (736)F 4h 00m 29s
97 Perensovich, Kari (728)F 4h 24m 54s
DAY 2 RESULTS – ALL
Pos. NAME (BIB NO.) CLASS TIME
1 Dimbleby, Peter (641)MV40 1h 32m 50s
2 O Neill, Aidan (751)MV50 1h 46m 53s
3 Ward, Paddy (651)M 1h 49m 46s
4 Clark, Graeme (644)MV60 1h 51m 03s
5 Hunter, Hugh (672)M 1h 51m 15s
6 Hall, Peter (645)MV50 1h 51m 54s
7 Thompson, Morag (657)FV40 1h 56m 45s
8 Eannetta, Damian (654)MV40 1h 57m 28s
9 Doherty, Kevin (658)MV40 1h 58m 31s
10 Abel, Eamon (646)MV50 1h 59m 29s
11 Mhic Dhonaill, Trina (656)FV40 2h 01m 17s
12 O'hare, Diarmuid (Dee) (674)MV40 2h 01m 59s
13 Mc Bride, Michael (737)MV50 2h 02m 27s
14 Pirie, Clare (685)FV40 2h 05m 13s
15 Bovaird, Ciaran (659)MV40 2h 05m 23s
16 Doherty, Kathleen (671)FV40 2h 05m 33s
17 McDaid, Helen (670)FV40 2h 05m 37s
18 McNulty, Patrick (643)M 2h 05m 49s
19 Bell, Eilish (738)FV50 2h 07m 36s
20 McElroy, Karen (667)F 2h 08m 56s
21 O'Kane, Cormac (652)MV40 2h 11m 06s
22 Griffin, Andy (662)MV60 2h 11m 59s
23 Crawford, Sinead (663)F 2h 12m 12s
24 Campbell, Cormac (735)M 2h 12m 12s
25 Odonnell, Marie (653)FV40 2h 12m 19s
26 Dimbleby, Lisa (661)FV40 2h 13m 05s
27 Greatorex, Margaret (675)FV50 2h 15m 42s
28 Doherty, Mary (668)F 2h 16m 02s
29 Campbell, Andrew (704)MV40 2h 18m 22s
30 Reid, Helen (703)FV40 2h 18m 24s
31 Mc Monagle, Gerry (699)MV40 2h 18m 39s
32 Harkin, Gerard (706)MV40 2h 18m 53s
33 Pearson, Don (678)MV40 2h 19m 09s
34 Henry, Kieran (650)MV50 2h 22m 11s
35 McNally, James (666)MV50 2h 22m 16s
36 Convery, Rory (664)MV50 2h 22m 19s
37 Homden, Michelle (690)FV40 2h 22m 31s
38 Giggles, Claire (742) 2h 22m 58s
39 Kinch, Ralph (665)MV40 2h 24m 16s
40 Eannetta, Conor (723)MV40 2h 27m 11s
41 Gardiner, Isabel (719)FV50 2h 28m 21s
42 Geoghegan, Maire (718)FV40 2h 28m 22s
43 Roddy, Gemma (711)FV40 2h 28m 39s
44 Law, Jenny (684)F 2h 28m 56s
45 Downey, Stephen (673)M 2h 29m 20s
46 Steele, Ciara (679)FV40 2h 29m 39s
47 McKinney, Clare (680)FV50 2h 29m 41s
48 Walsh, Eddie (708)MV50 2h 29m 56s
49 McGeoghegan, Deirdre (696)FV40 2h 30m 56s
50 Woodhams, Laura (686)F 2h 31m 43s
51 Slade, Tracy (669)FV40 2h 32m 04s
52 Saunders, Karen (688)FV40 2h 33m 36s
53 O'Connell, Marie (693)F 2h 34m 49s
54 Cribbin, Christopher (689)M 2h 35m 26s
55 Browne, Rob (677)MV40 2h 37m 45s
56 Philbey, Michael (682)MV40 2h 39m 35s
57 McHugh, Aoife (709)F 2h 40m 44s
58 Gibson, Shauna (760)F 2h 40m 56s
59 Finucane, Pat (691)MV40 2h 40m 57s
60 Clarke, Rebecca (710)FV40 2h 42m 05s
61 Hunter, Zara (716)FV40 2h 44m 21s
62 Miller, Tony (702)MV50 2h 45m 26s
63 Hamilton, Keith (681)M 2h 46m 13s
64 Burns, Janine (724)FV50 2h 49m 54s
65 Roddy, Paula (714)FV40 2h 51m 43s
66 Kelly, Bredge (727)FV40 2h 52m 33s
67 Hall, Amanda (726)FV40 2h 52m 36s
68 McAllister, Ali (695)FV40 2h 55m 36s
69 Callaghan, Martina (717)FV40 2h 55m 39s
70 Andrew, Steve (712)MV50 2h 55m 57s
71 Donald, Gillian (697)FV40 3h 02m 29s
72 Scally, Denise (698)F 3h 02m 29s
73 Armstrong, Vanessa (722)F 3h 02m 32s
74 Graham, Martin (707)MV40 3h 03m 39s
75 Gilpin, Tracy (701)FV40 3h 03m 47s
76 Mackessy, Derek (456)M 3h 05m 42s
77 Mockett, Paddy (739)MV50 3h 05m 46s
78 Green, Kirstie (733)F 3h 05m 47s
79 Donaldson, Ian (720)MV60 3h 05m 49s
80 Dudman, Rachel (725)FV40 3h 07m 20s
81 Laverty, Aine (732)FV40 3h 14m 04s
82 Fowler, Liz (734)FV50 3h 14m 04s
83 McMillan, Andrew (700)MV40 3h 16m 19s
84 Roddy, Donna (715)F 3h 17m 03s
85 McDermott, Frank (642)MV40 3h 18m 55s
86 Hewett, Sam (721)M 3h 18m 58s
87 Callaghan, Mary (405)F 3h 24m 52s
88 Mooney, Janet (444)FV40 3h 25m 01s
89 Symes, Tracy (740)FV40 3h 38m 35s
90 Stewart, Eileen (731)FV60 3h 38m 51s
91 Allely, Denise (729)FV40 3h 39m 36s
92 Arrowsmith, Valerie (769) 4h 06m 59s
93 Brazil, Kerry (771) 4h 07m 06s
94 Wailing, Lesley Anne (770) 4h 07m 13s
95 Marshall, Juliet (736)F 4h 56m 45s
96 Perensovich, Kari (728)F 4h 57m 07s
97 Fegan, Paul (452)MV40 DNF
DAY 3 RESULTS – ALL
Pos. NAME (BIB NO.) CLASS TIME
1 Dimbleby, Peter (641)MV40 1h 34m 46s
2 Cuskelly, Chris (789) 1h 46m 09s
3 Hunter, Hugh (672)M 1h 50m 34s
4 O Neill, Aidan (751)MV50 1h 51m 43s
5 Ward, Paddy (651)M 1h 51m 59s
6 Dunne, Lorraine (754) 1h 52m 24s
7 Hall, Peter (645)MV50 1h 52m 47s
8 Clark, Graeme (644)MV60 1h 55m 26s
9 Eannetta, Damian (654)MV40 1h 59m 06s
10 Thompson, Morag (657)FV40 1h 59m 53s
11 Doherty, Kevin (658)MV40 2h 00m 04s
12 O'hare, Diarmuid (Dee) (674)MV40 2h 00m 29s
13 McNulty, Patrick (643)M 2h 00m 37s
14 Abel, Eamon (646)MV50 2h 01m 43s
15 Mc Ginley, Mark (687)MV40 2h 01m 53s
16 Mc Bride, Michael (737)MV50 2h 03m 31s
17 Pirie, Clare (685)FV40 2h 03m 56s
18 McDermott, Frank (642)MV40 2h 04m 27s
19 Bell, Eilish (738)FV50 2h 06m 16s
20 Bovaird, Ciaran (659)MV40 2h 07m 57s
21 Su, Hannah (763) 2h 07m 58s
22 Mhic Dhonaill, Trina (656)FV40 2h 09m 41s
23 Doherty, Kathleen (671)FV40 2h 09m 42s
24 McDaid, Helen (670)FV40 2h 09m 45s
25 O'Kane, Cormac (652)MV40 2h 13m 58s
26 McElroy, Karen (667)F 2h 14m 01s
27 Campbell, Coaolan (647) 2h 15m 09s
28 Griffin, Andy (662)MV60 2h 15m 11s
29 Campbell, Cormac (735)M 2h 15m 15s
30 Odonnell, Marie (653)FV40 2h 15m 47s
31 Crawford, Sinead (663)F 2h 15m 47s
32 Greatorex, Margaret (675)FV50 2h 18m 02s
33 Pearson, Don (678)MV40 2h 18m 24s
34 Mc Monagle, Gerry (699)MV40 2h 18m 49s
35 Reid, Helen (703)FV40 2h 19m 07s
36 Campbell, Andrew (704)MV40 2h 19m 08s
37 Harkin, Gerard (706)MV40 2h 19m 41s
38 Giggles, Claire (742) 2h 20m 11s
39 Doherty, Mary (668)F 2h 20m 47s
40 McGeoghegan, Deirdre (696)FV40 2h 21m 53s
41 Dimbleby, Lisa (661)FV40 2h 22m 18s
42 Convery, Rory (664)MV50 2h 25m 47s
43 McNally, James (666)MV50 2h 25m 55s
44 Henry, Kieran (650)MV50 2h 25m 56s
45 Homden, Michelle (690)FV40 2h 26m 08s
46 Steele, Ciara (679)FV40 2h 28m 01s
47 McKinney, Clare (680)FV50 2h 28m 09s
48 Downey, Stephen (673)M 2h 28m 49s
49 Kinch, Ralph (665)MV40 2h 29m 27s
50 Geoghegan, Maire (718)FV40 2h 29m 28s
51 Hamilton, Keith (681)M 2h 29m 31s
52 Gardiner, Isabel (719)FV50 2h 29m 34s
53 Philbey, Michael (682)MV40 2h 29m 48s
54 McCauley, Edel (694) 2h 30m 07s
55 Roddy, Gemma (711)FV40 2h 31m 39s
56 Law, Jenny (684)F 2h 33m 12s
57 Cribbin, Christopher (689)M 2h 34m 40s
58 Eannetta, Conor (723)MV40 2h 35m 04s
59 Woodhams, Laura (686)F 2h 37m 23s
60 Slade, Tracy (669)FV40 2h 37m 30s
61 Finucane, Pat (691)MV40 2h 38m 36s
62 McHugh, Aoife (709)F 2h 39m 37s
63 Saunders, Karen (688)FV40 2h 39m 39s
64 Walsh, Eddie (708)MV50 2h 40m 41s
65 Gibson, Shauna (760)F 2h 42m 14s
66 Cutliffe, Caroline (761) 2h 44m 07s
67 Browne, Rob (677)MV40 2h 44m 23s
68 Donald, Gillian (697)FV40 2h 44m 23s
69 McAllister, Ali (695)FV40 2h 47m 33s
70 Roddy, Paula (714)FV40 2h 52m 50s
71 Burns, Janine (724)FV50 2h 56m 37s
72 Miller, Tony (702)MV50 2h 56m 39s
73 O'Connell, Marie (693)F 2h 57m 30s
74 Hunter, Zara (716)FV40 3h 03m 04s
75 Callaghan, Martina (717)FV40 3h 03m 28s
76 Clarke, Rebecca (710)FV40 3h 04m 16s
77 Kelly, Bredge (727)FV40 3h 04m 34s
78 Hall, Amanda (726)FV40 3h 04m 38s
79 Hewett, Sam (721)M 3h 06m 59s
80 Graham, Martin (707)MV40 3h 08m 41s
81 Callaghan, Mary (405)F 3h 08m 42s
82 Mooney, Janet (444)FV40 3h 08m 42s
83 Moran, Ryan (764) 3h 09m 30s
84 Scally, Denise (698)F 3h 09m 37s
85 Andrew, Steve (712)MV50 3h 10m 00s
86 Donaldson, Ian (720)MV60 3h 10m 02s
87 Armstrong, Vanessa (722)F 3h 10m 09s
88 Mackessy, Derek (456)M 3h 14m 04s
89 Mockett, Paddy (739)MV50 3h 14m 10s
90 Gilpin, Tracy (701)FV40 3h 15m 47s
91 Green, Kirstie (733)F 3h 16m 01s
92 Roddy, Donna (715)F 3h 16m 15s
93 McMillan, Andrew (700)MV40 3h 17m 53s
94 Fowler, Liz (734)FV50 3h 20m 15s
95 Laverty, Aine (732)FV40 3h 20m 19s
96 Dudman, Rachel (725)FV40 3h 25m 20s
97 Fegan, Paul (452)MV40 3h 30m 54s
98 Stewart, Eileen (731)FV60 3h 49m 29s
99 Symes, Tracy (740)FV40 3h 50m 17s
100 Allely, Denise (729)FV40 3h 50m 33s
101 Marshall, Juliet (736)F 5h 51m 06s
102 Perensovich, Kari (728)F 6h 04m 07s
DAY 4 RESULTS – ALL
Pos. NAME (BIB NO.) CLASS TIME
1 Dimbleby, Peter (641)MV40 1h 24m 05s
2 Callaghan, Philip (750) 1h 24m 27s
3 O'Callaghan, Paul Stephen (755) 1h 28m 17s
4 Hunter, Hugh (672)M 1h 35m 04s
5 Ward, Paddy (651)M 1h 37m 19s
6 O Neill, Aidan (751)MV50 1h 37m 19s
7 Prue, Ivan (790) 1h 39m 52s
8 McLaughlin, Seamus (744) 1h 41m 43s
9 McNulty, Patrick (643)M 1h 42m 32s
10 Hall, Peter (645)MV50 1h 43m 25s
11 Clark, Graeme (644)MV60 1h 44m 36s
12 O'hare, Diarmuid (Dee) (674)MV40 1h 45m 25s
13 Abel, Eamon (646)MV50 1h 45m 39s
14 Doherty, Kevin (658)MV40 1h 46m 34s
15 Mc Bride, Michael (737)MV50 1h 47m 39s
16 Brown, Ali (752) 1h 48m 13s
17 Donnelly, Dan (791) 1h 48m 36s
18 Thompson, Morag (657)FV40 1h 48m 47s
19 Campbell, Coaolan (647) 1h 48m 53s
20 McDermott, Frank (642)MV40 1h 49m 45s
21 Eannetta, Damian (654)MV40 1h 49m 52s
22 Mc Ginley, Mark (687)MV40 1h 49m 56s
23 Pirie, Clare (685)FV40 1h 50m 46s
24 Bovaird, Ciaran (659)MV40 1h 53m 07s
25 Bell, Eilish (738)FV50 1h 53m 38s
26 O'Kane, Cormac (652)MV40 1h 54m 31s
27 Mhic Dhonaill, Trina (656)FV40 1h 55m 00s
28 Doherty, Kathleen (671)FV40 1h 55m 03s
29 McDaid, Helen (670)FV40 1h 55m 04s
30 Dimbleby, Lisa (661)FV40 1h 57m 06s
31 Pearson, Don (678)MV40 1h 58m 11s
32 Cribbin, Christopher (689)M 1h 58m 23s
33 McElroy, Karen (667)F 1h 59m 23s
34 Greatorex, Margaret (675)FV50 2h 00m 35s
35 Doherty, Aine (767)FV40 2h 00m 44s
36 Campbell, Andrew (704)MV40 2h 00m 53s
37 Griffin, Andy (662)MV60 2h 00m 55s
38 Campbell, Cormac (735)M 2h 00m 55s
39 Crawford, Sinead (663)F 2h 01m 06s
40 Odonnell, Marie (653)FV40 2h 01m 11s
41 Reid, Helen (703)FV40 2h 02m 46s
42 Mc Monagle, Gerry (699)MV40 2h 04m 02s
43 Lyle, David (793) 2h 08m 04s
44 Harkin, Gerard (706)MV40 2h 09m 03s
45 Doherty, Mary (668)F 2h 09m 20s
46 Convery, Rory (664)MV50 2h 09m 28s
47 Henry, Kieran (650)MV50 2h 09m 36s
48 McNally, James (666)MV50 2h 09m 40s
49 Law, Jenny (684)F 2h 10m 02s
50 Kinch, Ralph (665)MV40 2h 11m 01s
51 Kershaw, Amanda (758) 2h 11m 01s
52 Butcher, Gael (759) 2h 11m 01s
53 McHugh, Aoife (709)F 2h 11m 25s
54 Downey, Stephen (673)M 2h 11m 56s
55 McCauley, Edel (694) 2h 13m 30s
56 Steele, Ciara (679)FV40 2h 14m 31s
57 Spring, Aneta (757)FV50 2h 14m 32s
58 McKinney, Clare (680)FV50 2h 14m 33s
59 Homden, Michelle (690)FV40 2h 14m 36s
60 Gardiner, Isabel (719)FV50 2h 14m 43s
61 Geoghegan, Maire (718)FV40 2h 14m 44s
62 Roddy, Gemma (711)FV40 2h 14m 52s
63 Giggles, Claire (742) 2h 14m 56s
64 Woodhams, Laura (686)F 2h 15m 29s
65 Coyle, Siobhan (756) 2h 15m 49s
66 Slade, Tracy (669)FV40 2h 15m 57s
67 McGeoghegan, Deirdre (696)FV40 2h 17m 22s
68 Saunders, Karen (688)FV40 2h 17m 25s
69 McAllister, Ali (695)FV40 2h 20m 20s
70 Walsh, Eddie (708)MV50 2h 21m 24s
71 Hamilton, Keith (681)M 2h 21m 35s
72 Finucane, Pat (691)MV40 2h 23m 16s
73 Browne, Rob (677)MV40 2h 24m 34s
74 Donald, Gillian (697)FV40 2h 24m 48s
75 Eannetta, Conor (723)MV40 2h 26m 34s
76 Roddy, Paula (714)FV40 2h 27m 33s
77 Philbey, Michael (682)MV40 2h 28m 45s
78 Gibson, Shauna (760)F 2h 35m 24s
79 Miller, Tony (702)MV50 2h 39m 42s
80 Hunter, Zara (716)FV40 2h 40m 08s
81 Clarke, Rebecca (710)FV40 2h 40m 09s
82 Mockett, Paddy (739)MV50 2h 41m 49s
83 Mackessy, Derek (456)M 2h 41m 49s
84 Green, Kirstie (733)F 2h 43m 40s
85 Donaldson, Ian (720)MV60 2h 43m 45s
86 Kelly, Bredge (727)FV40 2h 46m 06s
87 Hall, Amanda (726)FV40 2h 46m 12s
88 Hewett, Sam (721)M 2h 46m 23s
89 Callaghan, Mary (405)F 2h 48m 09s
90 Callaghan, Martina (717)FV40 2h 49m 34s
91 Armstrong, Vanessa (722)F 2h 51m 02s
92 Graham, Martin (707)MV40 2h 51m 34s
93 Gilpin, Tracy (701)FV40 2h 51m 35s
94 Fowler, Liz (734)FV50 2h 51m 49s
95 Scally, Denise (698)F 2h 52m 31s
96 Mooney, Janet (444)FV40 2h 53m 46s
97 Andrew, Steve (712)MV50 2h 54m 14s
98 Roddy, Donna (715)F 2h 56m 49s
99 Burns, Janine (724)FV50 2h 58m 29s
100 Logue, Ciaran (792) 3h 01m 01s
101 Moran, Ryan (764) 3h 03m 49s
102 Dudman, Rachel (725)FV40 3h 05m 51s
103 Laverty, Aine (732)FV40 3h 09m 26s
104 Fegan, Paul (452)MV40 3h 10m 10s
105 Lowry, Martin (394)MV40 3h 11m 03s
106 O'Connell, Marie (693)F 3h 11m 09s
107 McMillan, Andrew (700)MV40 3h 11m 25s
108 Stewart, Eileen (731)FV60 3h 11m 59s
109 Allely, Denise (729)FV40 3h 13m 35s
110 Symes, Tracy (740)FV40 3h 36m 34s
111 Marshall, Juliet (736)F 4h 36m 25s
112 Perensovich, Kari (728)F 4h 36m 32s
QUEST
ALL 4 DAYS – MALE DAY 1 DAY 2 DAY 3 DAY 4 OVERALL
Pos. NAME (BIB NO.) CLASS TIME TIME TIME TIME TIME
1 Dimbleby, Peter (641)MV40 01:30:45 01:32:50 01:34:46 01:24:05 6:02:26
2 O Neill, Aidan (751)MV50 01:44:55 01:46:53 01:51:43 01:37:19 7:00:50
3 Ward, Paddy (651)M 01:47:18 01:49:46 01:51:59 01:37:19 7:06:22
4 Hunter, Hugh (672)M 01:50:03 01:51:15 01:50:34 01:35:04 7:06:56
5 Hall, Peter (645)MV50 01:43:10 01:51:54 01:52:47 01:43:25 7:11:16
6 Clark, Graeme (644)MV60 01:46:00 01:51:03 01:55:26 01:44:36 7:17:05
7 McNulty, Patrick (643)M 01:47:42 02:05:49 02:00:37 01:42:32 7:36:40
8 Doherty, Kevin (658)MV40 01:53:09 01:58:31 02:00:04 01:46:34 7:38:18
9 Abel, Eamon (646)MV50 01:54:42 01:59:29 02:01:43 01:45:39 7:41:33
10 Eannetta, Damian (654)MV40 01:56:54 01:57:28 01:59:06 01:49:52 7:43:20
11 Mc Bride, Michael (737)MV50 01:56:12 02:02:27 02:03:31 01:47:39 7:49:49
12 O'Hare, Diarmuid (Dee) (674)MV40 02:04:09 02:01:59 02:00:29 01:45:25 7:52:02
13 Bovaird, Ciaran (659)MV40 02:07:04 02:05:23 02:07:57 01:53:07 8:13:31
14 O'Kane, Cormac (652)MV40 02:05:50 02:11:06 02:13:58 01:54:31 8:25:25
15 Griffin, Andy (662)MV60 02:03:33 02:11:59 02:15:11 02:00:55 8:31:38
16 Campbell, Cormac (735)M 02:03:29 02:12:12 02:15:15 02:00:55 8:31:51
17 Harkin, Gerard (706)MV40 02:04:43 02:18:53 02:19:41 02:09:03 8:52:20
18 Campbell, Andrew (704)MV40 02:14:58 02:18:22 02:19:08 02:00:53 8:53:21
19 Pearson, Don (678)MV40 02:19:59 02:19:09 02:18:24 01:58:11 8:55:43
20 Mc Monagle, Gerry (699)MV40 02:14:47 02:18:39 02:18:49 02:04:02 8:56:17
21 Henry, Kieran (650)MV50 02:15:27 02:22:11 02:25:56 02:09:36 9:13:10
22 McNally, James (666)MV50 02:15:30 02:22:16 02:25:55 02:09:40 9:13:21
23 Convery, Rory (664)MV50 02:18:48 02:22:19 02:25:47 02:09:28 9:16:22
24 McDermott, Frank (642)MV40 02:11:55 03:18:55 02:04:27 01:49:45 9:25:02
25 Kinch, Ralph (665)MV40 02:26:55 02:24:16 02:29:27 02:11:01 9:31:39
26 Cribbin, Christopher (689)M 02:28:30 02:35:26 02:34:40 01:58:23 9:36:59
27 Downey, Stephen (673)M 02:27:47 02:29:20 02:28:49 02:11:56 9:37:52
28 Eannetta, Conor (723)MV40 02:22:05 02:27:11 02:35:04 02:26:34 9:50:54
29 Walsh, Eddie (708)MV50 02:21:02 02:29:56 02:40:41 02:21:24 9:53:03
30 Hamilton, Keith (681)M 02:19:29 02:46:13 02:29:31 02:21:35 9:56:48
31 Philbey, Michael (682)MV40 02:19:07 02:39:35 02:29:48 02:28:45 9:57:15
32 Finucane, Pat (691)MV40 02:31:12 02:40:57 02:38:36 02:23:16 10:14:01
33 Browne, Rob (677)MV40 02:34:05 02:37:45 02:44:23 02:24:34 10:20:47
34 Miller, Tony (702)MV50 02:39:44 02:45:26 02:56:39 02:39:42 11:01:31
35 Andrew, Steve (712)MV50 02:49:56 02:55:57 03:10:00 02:54:14 11:50:07
36 Donaldson, Ian (720)MV60 02:50:36 03:05:49 03:10:02 02:43:45 11:50:12
37 Hewett, Sam (721)M 02:40:38 03:18:58 03:06:59 02:46:23 11:52:58
38 Graham, Martin (707)MV40 02:53:55 03:03:39 03:08:41 02:51:34 11:57:49
39 Mackessy, Derek (456)M 03:06:42 03:05:42 03:14:04 02:41:49 12:08:17
40 Mockett, Paddy (739)MV50 03:06:56 03:05:46 03:14:10 02:41:49 12:08:41
41 McMillan, Andrew (700)MV40 02:46:01 03:16:19 03:17:53 03:11:25 12:31:38
ALL 4 DAYS – FEMALE DAY 1 DAY 2 DAY 3 DAY 4 OVERALL
Pos. NAME (BIB NO.) CLASS TIME TIME TIME TIME TIME
1 Thompson, Morag (657)FV40 01:54:39 01:56:45 01:59:53 01:48:47 7:40:04
2 Mhic Dhonaill, Trina (656)FV40 01:55:22 02:01:17 02:09:41 01:55:00 8:01:20
3 Pirie, Clare (685)FV40 02:02:35 02:05:13 02:03:56 01:50:46 8:02:30
4 Bell, Eilish (738)FV50 02:00:21 02:07:36 02:06:16 01:53:38 8:07:51
5 Doherty, Kathleen (671)FV40 01:57:34 02:05:33 02:09:42 01:55:03 8:07:52
6 McDaid, Helen (670)FV40 01:58:11 02:05:37 02:09:45 01:55:04 8:08:37
7 McElroy, Karen (667)F 02:12:34 02:08:56 02:14:01 01:59:23 8:34:54
8 Dimbleby, Lisa (661)FV40 02:04:01 02:13:05 02:22:18 01:57:06 8:36:30
9 Crawford, Sinead (663)F 02:07:30 02:12:12 02:15:47 02:01:06 8:36:35
10 Odonnell, Marie (653)FV40 02:07:26 02:12:19 02:15:47 02:01:11 8:36:43
11 Greatorex, Margaret (675)FV50 02:12:42 02:15:42 02:18:02 02:00:35 8:47:01
12 Reid, Helen (703)FV40 02:14:55 02:18:24 02:19:07 02:02:46 8:55:12
13 Doherty, Mary (668)F 02:10:20 02:16:02 02:20:47 02:09:20 8:56:29
14 Giggles, Claire (742) 02:16:47 02:22:58 02:20:11 02:14:56 9:14:52
15 Homden, Michelle (690)FV40 02:13:29 02:22:31 02:26:08 02:14:36 9:16:44
16 Geoghegan, Maire (718)FV40 02:15:22 02:28:22 02:29:28 02:14:44 9:27:56
17 Gardiner, Isabel (719)FV50 02:15:22 02:28:21 02:29:34 02:14:43 9:28:00
18 McGeoghegan, Deirdre (696)FV40 02:22:54 02:30:56 02:21:53 02:17:22 9:33:05
19 Steele, Ciara (679)FV40 02:21:03 02:29:39 02:28:01 02:14:31 9:33:14
20 McKinney, Clare (680)FV50 02:21:22 02:29:41 02:28:09 02:14:33 9:33:45
21 Roddy, Gemma (711)FV40 02:22:14 02:28:39 02:31:39 02:14:52 9:37:24
22 Woodhams, Laura (686)F 02:19:37 02:31:43 02:37:23 02:15:29 9:44:12
23 Slade, Tracy (669)FV40 02:19:29 02:32:04 02:37:30 02:15:57 9:45:00
24 Law, Jenny (684)F 02:34:05 02:28:56 02:33:12 02:10:02 9:46:15
25 McHugh, Aoife (709)F 02:19:01 02:40:44 02:39:37 02:11:25 9:50:47
26 Saunders, Karen (688)FV40 02:29:46 02:33:36 02:39:39 02:17:25 10:00:26
27 Gibson, Shauna (760)F 02:34:48 02:40:56 02:42:14 02:35:24 10:33:22
28 McAllister, Ali (695)FV40 02:32:49 02:55:36 02:47:33 02:20:20 10:36:18
29 Roddy, Paula (714)FV40 02:36:22 02:51:43 02:52:50 02:27:33 10:48:28
30 Donald, Gillian (697)FV40 02:52:37 03:02:29 02:44:23 02:24:28 11:03:57
31 Clarke, Rebecca (710)FV40 02:45:02 02:42:05 03:04:16 02:40:09 11:11:32
32 Hunter, Zara (716)FV40 02:46:18 02:44:21 03:03:04 02:40:08 11:13:51
33 O'Connell, Marie (693)F 02:33:04 02:34:49 02:57:30 03:11:09 11:16:32
34 Kelly, Bredge (727)FV40 02:55:44 02:52:33 03:04:34 02:26:06 11:18:57
35 Burns, Janine (724)FV50 02:43:01 02:49:54 02:56:37 02:58:29 11:28:01
36 Callaghan, Martina (717)FV40 02:48:10 02:55:39 03:03:28 02:49:34 11:36:51
37 Hall, Amanda (726)FV40 02:55:46 02:52:36 03:04:38 02:46:12 11:39:12
38 Armstrong, Vanessa (722)F 02:38:16 03:02:32 03:10:09 02:51:02 11:41:59
39 Scally, Denise (698)F 02:38:09 03:03:29 03:09:37 02:52:31 11:43:46
40 Gilpin, Tracy (701)FV40 02:56:59 03:03:47 03:15:47 02:51:35 12:08:08
41 Dudman, Rachel (725)FV40 02:52:07 03:07:20 03:25:20 03:05:51 12:30:38
42 Roddy, Donna (715)F 03:01:26 03:17:03 03:16:15 02:56:49 12:31:33
43 Green, Kirstie (733)F 03:28:49 03:05:47 03:16:01 02:43:40 12:34:17
44 Callaghan, Mary (405)F 03:13:07 03:24:52 03:08:42 02:48:09 12:34:50
45 Mooney, Janet (444)FV40 03:13:03 03:25:01 03:08:42 02:53:46 12:40:32
46 Fowler, Liz (734)FV50 03:28:55 03:14:04 03:20:15 02:51:49 12:55:03
47 Laverty, Aine (732)FV40 03:29:36 03:14:04 03:20:19 03:09:26 13:13:25
48 Stewart, Eileen (731)FV60 03:27:03 03:38:51 03:49:29 03:11:59 14:07:22
49 Allely, Denise (729)FV40 03:27:50 03:39:36 03:50:33 03:13:35 14:11:34
50 Symes, Tracy (740)FV40 03:11:24 03:38:35 03:50:17 03:36:34 14:16:50
51 Marshall, Juliet (736)F 04:00:29 04:56:45 05:51:06 04:36:25 19:24:45
52 Perensovich, Kari (728)F 04:24:54 04:57:07 06:04:07 04:36:32 20:02:40
WARRIOR – FULL MARATHON
DAY 1 RESULTS – ALL
Pos. NAME (BIB NO.) CLASS TIME
1 McFlynn, Brian (361)M 3h 11m 48s
2 Delassus, Francis (365)MV40 3h 20m 55s
3 Doherty, Clint (364)MV40 3h 29m 08s
4 Davenport, Nigel (363)MV40 3h 35m 34s
5 Hall, Alan (376)MV40 3h 35m 55s
6 Callaghan, Adrian (366)MV40 3h 43m 21s
7 Gleeson, Joseph (380)M 3h 45m 09s
8 McLaughlin, Colum (373)MV40 3h 45m 16s
9 Richard, Jerome (381)MV40 3h 47m 43s
10 Brown, William (367)M 3h 52m 34s
11 Lynn, Deirdre (382)F 3h 53m 53s
12 O'Connor, David (374)MV40 3h 58m 09s
13 Dornan, Helena (401)FV40 4h 00m 54s
14 Kelly, Conor (379)M 4h 01m 22s
15 Prue, Fiona (375)FV40 4h 08m 26s
16 Purcell, Robert (409)MV50 4h 08m 36s
17 Harkin, Paddy (369)MV40 4h 14m 23s
18 Rutherford, Helen (413)FV50 4h 22m 45s
19 Mcneill, Nigel (408)MV40 4h 30m 21s
20 Butcher, John (377)MV40 4h 30m 26s
21 Whelan, Brian (393)MV40 4h 30m 42s
22 Roode, Stephen (741)MV50 4h 32m 08s
23 Gordon, Douglas (370)M 4h 32m 26s
24 Drake, Jon (368)MV40 4h 34m 14s
25 Bennett, James (371)M 4h 34m 51s
26 Dantzer, Gilbert (431)MV60 4h 35m 36s
27 O'Hagan, Eugene (396)MV40 4h 37m 38s
28 Leonard, Paul (398)M 4h 39m 53s
29 Kelly, Steve (385)MV40 4h 40m 03s
30 Winters, Eugene (417)MV60 4h 40m 19s
31 Wong, Alan (414)M 4h 41m 00s
32 Gallagher, Liam (399)MV50 4h 41m 40s
33 Martin, Claire (397)FV40 4h 42m 08s
34 Cunningham, Mickey (395)MV50 4h 44m 28s
35 Moore, Gordon (403)MV50 4h 44m 29s
36 Nicholson, Matthew (390)M 4h 44m 56s
37 McSorley, Jonathan (422)MV40 4h 45m 04s
38 McCleary, Annamarie (392)FV40 4h 45m 05s
39 Brolly, Joanne (388)FV40 4h 46m 49s
40 Robinson, Alison (404)FV40 4h 47m 53s
41 Feeney, Pamela-Jane (474)FV50 4h 49m 44s
42 Roache, Patrick (446)MV50 4h 50m 52s
43 Leost, Ronan (384)MV40 4h 51m 03s
44 Leost, Cathy (391)FV40 4h 51m 06s
45 Henri, Richard (407)MV60 4h 51m 06s
46 McCann, Jill (481)F 4h 52m 08s
47 Roche, Annmarie (387)F 4h 54m 51s
48 Stewart, Fred (400)MV60 4h 54m 54s
49 Comte, Pascal (419)MV50 5h 01m 57s
50 Comte, Chantal (420)FV50 5h 02m 09s
51 Thompson, Patrick (402)M 5h 03m 54s
52 Sheery, Kevin (482)MV40 5h 03m 57s
53 Griffin, Dee (411)FV50 5h 04m 50s
54 Peralta, Salvador (432)MV40 5h 09m 14s
55 Maloney, Alan (458)MV50 5h 10m 35s
56 Stevenson, Michael (386)MV50 5h 11m 19s
57 Nicoll, Pam (412)FV50 5h 13m 33s
58 Nicoll, Garry (424)MV40 5h 14m 22s
59 Lynch, Paul (383)MV40 5h 15m 15s
60 Haydon, Michael (480)MV60 5h 22m 53s
61 McBride, Irene (415)FV40 5h 26m 31s
62 Tutty, Debbie (418)FV40 5h 27m 55s
63 Graham, John (429)M 5h 29m 12s
64 Hayden, Teresa (423)F 5h 29m 14s
65 Somcio, Janilo (433)MV40 5h 30m 59s
66 Morrissey, Susan (427)FV50 5h 34m 46s
67 Fay, Gerard (442)MV40 5h 45m 22s
68 McKeon, Patrick (410)MV40 5h 46m 21s
69 Carey, Joe (425)MV50 5h 46m 32s
70 Brady, Dave (457)MV60 5h 47m 16s
71 Lowry, Martin (394)MV40 5h 52m 23s
72 Deehan, Cecilia (439)FV60 5h 56m 48s
73 Moynihan, Humphrey (447)MV50 5h 57m 02s
74 Nicholson, Nick (449)MV40 5h 57m 56s
75 Mcavoy, Philip (416)MV50 6h 07m 14s
76 Su, Maureen (426)F 6h 17m 51s
77 McSorley, Neil (450)M 6h 18m 42s
78 Moore, Jacqueline (435)FV50 6h 26m 02s
79 Cunningham, Linda (441)FV50 6h 26m 06s
80 Taylor, Suzy (421)F 6h 31m 36s
81 Mckenna, John (436)M 6h 31m 46s
82 Beggs, Ken (437)MV60 6h 38m 38s
83 Brown, Francis (443)MV60 6h 38m 43s
84 McGlynn, Peter (453)MV60 6h 45m 22s
85 Arrowsmith, Stephen (430)MV40 6h 47m 18s
86 Brazil, Niall (448)MV40 6h 47m 26s
87 Weiling, Thomas (434)MV40 6h 47m 27s
88 McGuinness, Joan (454)FV60 6h 52m 59s
89 Fegan, Paul (452)MV40 7h 00m 01s
90 Stafford, Tom (440)MV60 7h 12m 46s
91 Ooi, Ruby (455)FV70 7h 27m 24s
DAY 2 RESULTS – ALL
Pos. NAME (BIB NO.) CLASS TIME
1 McFlynn, Brian (361)M 3h 12m 46s
2 Davenport, Nigel (363)MV40 3h 25m 46s
3 Delassus, Francis (365)MV40 3h 26m 53s
4 Doherty, Clint (364)MV40 3h 35m 37s
5 Brown, William (367)M 3h 37m 41s
6 Hall, Alan (376)MV40 3h 38m 32s
7 Gleeson, Joseph (380)M 3h 38m 35s
8 Lynn, Deirdre (382)F 3h 41m 32s
9 Richard, Jerome (381)MV40 3h 47m 25s
10 O'Connor, David (374)MV40 3h 56m 06s
11 McLaughlin, Colum (373)MV40 3h 56m 25s
12 Callaghan, Adrian (366)MV40 3h 59m 38s
13 Dornan, Helena (401)FV40 4h 02m 16s
14 Purcell, Robert (409)MV50 4h 02m 22s
15 Prue, Fiona (375)FV40 4h 04m 26s
16 Kelly, Conor (379)M 4h 06m 09s
17 Mcneill, Nigel (408)MV40 4h 11m 56s
18 Butcher, John (377)MV40 4h 14m 40s
19 Gordon, Douglas (370)M 4h 24m 47s
20 Drake, Jon (368)MV40 4h 25m 09s
21 Harkin, Paddy (369)MV40 4h 25m 36s
22 Bennett, James (371)M 4h 26m 51s
23 Winters, Eugene (417)MV60 4h 29m 43s
24 McCleary, Annamarie (392)FV40 4h 35m 08s
25 McSorley, Jonathan (422)MV40 4h 35m 35s
26 Dantzer, Gilbert (431)MV60 4h 35m 40s
27 Nicholson, Matthew (390)M 4h 38m 17s
28 Nwankwo, Uzodinma (473) 4h 39m 00s
29 Whelan, Brian (393)MV40 4h 40m 29s
30 Rutherford, Helen (413)FV50 4h 41m 33s
31 Kelly, Steve (385)MV40 4h 41m 45s
32 Gallagher, Liam (399)MV50 4h 42m 10s
33 Roode, Stephen (741)MV50 4h 47m 59s
34 Cunningham, Mickey (395)MV50 4h 49m 33s
35 Leost, Ronan (384)MV40 4h 49m 36s
36 Leonard, Paul (398)M 4h 51m 43s
37 Moore, Gordon (403)MV50 4h 53m 39s
38 Robinson, Alison (404)FV40 4h 54m 06s
39 Henri, Richard (407)MV60 4h 54m 11s
40 Comte, Pascal (419)MV50 4h 54m 21s
41 Comte, Chantal (420)FV50 4h 54m 25s
42 Leost, Cathy (391)FV40 4h 54m 49s
43 Roache, Patrick (446)MV50 4h 57m 43s
44 Martin, Claire (397)FV40 4h 58m 45s
45 Griffin, Dee (411)FV50 4h 58m 51s
46 Roche, Annmarie (387)F 4h 58m 54s
47 Stewart, Fred (400)MV60 4h 58m 59s
48 Wong, Alan (414)M 4h 59m 05s
49 Thompson, Patrick (402)M 4h 59m 28s
50 Lynch, Paul (383)MV40 5h 06m 12s
51 Brolly, Joanne (388)FV40 5h 06m 12s
52 Peralta, Salvador (432)MV40 5h 08m 41s
53 Maloney, Alan (458)MV50 5h 14m 00s
54 Stevenson, Michael (386)MV50 5h 16m 01s
55 Vogt, Sibylle (478) 5h 16m 57s
56 Reinke, Malin (475) 5h 17m 02s
57 Ahmerkamp, Maren (471) 5h 17m 03s
58 Santamaa, Anne (476) 5h 17m 05s
59 Nicholson, Nick (449)MV40 5h 19m 12s
60 Hayden, Teresa (423)F 5h 19m 27s
61 Graham, John (429)M 5h 21m 23s
62 Nicoll, Pam (412)FV50 5h 24m 54s
63 Nicoll, Garry (424)MV40 5h 24m 58s
64 O'Hagan, Eugene (396)MV40 5h 25m 12s
65 Fay, Gerard (442)MV40 5h 25m 18s
66 Somcio, Janilo (433)MV40 5h 29m 26s
67 Lowry, Martin (394)MV40 5h 29m 44s
68 Morrissey, Susan (427)FV50 5h 30m 58s
69 Tutty, Debbie (418)FV40 5h 38m 54s
70 McBride, Irene (415)FV40 5h 46m 13s
71 Mckeon, Patrick (410)MV40 5h 55m 23s
72 Moynihan, Humphrey (447)MV50 6h 06m 16s
73 Brady, Dave (457)MV60 6h 10m 34s
74 Perrin, Jacqueline (479) 6h 10m 55s
75 Beggs, Ken (437)MV60 6h 15m 24s
76 Deehan, Cecilia (439)FV60 6h 15m 37s
77 Moore, Jacqueline (435)FV50 6h 16m 04s
78 Cunningham, Linda (441)FV50 6h 16m 05s
79 Su, Maureen (426)F 6h 18m 29s
80 Mcavoy, Philip (416)MV50 6h 24m 21s
81 McSorley, Neil (450)M 6h 25m 16s
82 Brown, Francis (443)MV60 6h 29m 32s
83 Carey, Joe (425)MV50 6h 33m 56s
84 Taylor, Suzy (421)F 6h 48m 32s
85 Mckenna, John (436)M 6h 48m 35s
86 McGuinness, Joan (454)FV60 6h 56m 28s
87 McGlynn, Peter (453)MV60 7h 00m 55s
88 Stafford, Tom (440)MV60 7h 09m 36s
89 Ooi, Ruby (455)FV70 7h 29m 34s
90 Arrowsmith, Stephen (430)MV40 7h 57m 45s
91 Brazil, Niall (448)MV40 7h 57m 45s
92 Weiling, Thomas (434)MV40 7h 57m 47s
93 Fegan, Paul (452)MV40 DNF
DAY 3 RESULTS – ALL
Pos. NAME (BIB NO.) CLASS TIME
1 McFlynn, Brian (361)M 3h 08m 42s
2 Davenport, Nigel (363)MV40 3h 34m 41s
3 Delassus, Francis (365)MV40 3h 35m 12s
4 Hall, Alan (376)MV40 3h 41m 19s
5 Doherty, Clint (364)MV40 3h 41m 24s
6 Brown, William (367)M 3h 41m 25s
7 Lynn, Deirdre (382)F 3h 46m 26s
8 Gleeson, Joseph (380)M 3h 58m 00s
9 Callaghan, Adrian (366)MV40 4h 03m 37s
10 Richard, Jerome (381)MV40 4h 05m 43s
11 Bennett, James (371)M 4h 05m 55s
12 Drake, Jon (368)MV40 4h 05m 57s
13 O'Connor, David (374)MV40 4h 07m 38s
14 Purcell, Robert (409)MV50 4h 10m 17s
15 Dornan, Helena (401)FV40 4h 10m 26s
16 Gordon, Douglas (370)M 4h 10m 33s
17 McLaughlin, Colum (373)MV40 4h 11m 50s
18 Winters, Eugene (417)MV60 4h 13m 31s
19 Mcneill, Nigel (408)MV40 4h 15m 12s
20 Kelly, Conor (379)M 4h 17m 52s
21 Harkin, Paddy (369)MV40 4h 19m 12s
22 Prue, Fiona (375)FV40 4h 21m 21s
23 Butcher, John (377)MV40 4h 26m 23s
24 Whelan, Brian (393)MV40 4h 34m 41s
25 Kelly, Steve (385)MV40 4h 39m 57s
26 Gallagher, Liam (399)MV50 4h 40m 20s
27 Nicholson, Matthew (390)M 4h 40m 34s
28 McSorley, Jonathan (422)MV40 4h 41m 00s
29 McCleary, Annamarie (392)FV40 4h 43m 18s
30 Rutherford, Helen (413)FV50 4h 43m 48s
31 Roode, Stephen (741)MV50 4h 44m 17s
32 Cunningham, Mickey (395)MV50 4h 44m 28s
33 Moore, Gordon (403)MV50 4h 44m 56s
34 Comte, Chantal (420)FV50 4h 51m 39s
35 Henri, Richard (407)MV60 4h 52m 43s
36 Comte, Pascal (419)MV50 4h 54m 44s
37 Dantzer, Gilbert (431)MV60 4h 54m 45s
38 Thompson, Patrick (402)M 5h 03m 46s
39 Lynch, Paul (383)MV40 5h 04m 15s
40 Leost, Cathy (391)FV40 5h 04m 27s
41 Leost, Ronan (384)MV40 5h 04m 33s
42 Robinson, Alison (404)FV40 5h 04m 45s
43 Brolly, Joanne (388)FV40 5h 04m 56s
44 Fay, Gerard (442)MV40 5h 10m 58s
45 Leonard, Paul (398)M 5h 11m 54s
46 Wong, Alan (414)M 5h 12m 25s
47 Peralta, Salvador (432)MV40 5h 18m 15s
48 Maloney, Alan (458)MV50 5h 19m 12s
49 Griffin, Dee (411)FV50 5h 21m 54s
50 Stewart, Fred (400)MV60 5h 21m 57s
51 Roche, Annmarie (387)F 5h 22m 10s
52 Stevenson, Michael (386)MV50 5h 22m 38s
53 Martin, Claire (397)FV40 5h 22m 45s
54 Hayden, Teresa (423)F 5h 22m 53s
55 Graham, John (429)M 5h 23m 02s
56 Mckeon, Patrick (410)MV40 5h 32m 15s
57 Somcio, Janilo (433)MV40 5h 35m 25s
58 Morrissey, Susan (427)FV50 5h 42m 27s
59 Roache, Patrick (446)MV50 5h 43m 42s
60 Nicoll, Pam (412)FV50 5h 45m 03s
61 O'Hagan, Eugene (396)MV40 5h 45m 10s
62 Nicoll, Garry (424)MV40 5h 45m 12s
63 McSorley, Neil (450)M 5h 55m 34s
64 Mckenna, John (436)M 6h 01m 58s
65 Moynihan, Humphrey (447)MV50 6h 05m 09s
66 Lowry, Martin (394)MV40 6h 05m 52s
67 Su, Maureen (426)F 6h 06m 08s
68 Carey, Joe (425)MV50 6h 19m 48s
69 Beggs, Ken (437)MV60 6h 22m 49s
70 Moore, Jacqueline (435)FV50 6h 26m 02s
71 Cunningham, Linda (441)FV50 6h 26m 02s
72 Brady, Dave (457)MV60 6h 26m 03s
73 Deehan, Cecilia (439)FV60 6h 29m 12s
74 Tutty, Debbie (418)FV40 6h 32m 52s
75 Mcavoy, Philip (416)MV50 6h 45m 59s
76 Brown, Francis (443)MV60 6h 52m 21s
77 McGuinness, Joan (454)FV60 6h 56m 33s
78 McGlynn, Peter (453)MV60 6h 56m 34s
79 Taylor, Suzy (421)F 7h 23m 09s
80 Weiling, Thomas (434)MV40 7h 24m 28s
81 Brazil, Niall (448)MV40 7h 24m 32s
82 Arrowsmith, Stephen (430)MV40 7h 24m 40s
83 Stafford, Tom (440)MV60 7h 26m 03s
84 Ooi, Ruby (455)FV70 7h 36m 24s
85 McBride, Irene (415)FV40 7h 39m 05s
DAY 4 RESULTS – ALL
Pos. NAME (BIB NO.) CLASS TIME
1 McFlynn, Brian (361)M 2h 57m 04s
2 Davenport, Nigel (363)MV40 3h 20m 15s
3 Delassus, Francis (365)MV40 3h 22m 17s
4 Doherty, Clint (364)MV40 3h 24m 43s
5 Brown, William (367)M 3h 24m 51s
6 Hall, Alan (376)MV40 3h 24m 51s
7 Colhoun, Paul (470) 3h 26m 43s
8 Lynn, Deirdre (382)F 3h 30m 33s
9 Gordon, Douglas (370)M 3h 38m 46s
10 Gleeson, Joseph (380)M 3h 41m 00s
11 Callaghan, Adrian (366)MV40 3h 41m 56s
12 Prue, Fiona (375)FV40 3h 50m 01s
13 McLaughlin, Colum (373)MV40 3h 51m 07s
14 Bennett, James (371)M 3h 52m 14s
15 Drake, Jon (368)MV40 3h 52m 17s
16 Purcell, Robert (409)MV50 3h 55m 54s
17 Dornan, Helena (401)FV40 3h 55m 59s
18 Harkin, Paddy (369)MV40 3h 56m 30s
19 Mcneill, Nigel (408)MV40 3h 58m 48s
20 Richard, Jerome (381)MV40 4h 00m 36s
21 Leost, Ronan (384)MV40 4h 02m 19s
22 Winters, Eugene (417)MV60 4h 03m 07s
23 McSorley, Jonathan (422)MV40 4h 03m 43s
24 O'Connor, David (374)MV40 4h 04m 07s
25 Kelly, Conor (379)M 4h 06m 01s
26 Butcher, John (377)MV40 4h 06m 58s
27 Whelan, Brian (393)MV40 4h 13m 06s
28 Leost, Cathy (391)FV40 4h 19m 20s
29 Henri, Richard (407)MV60 4h 19m 41s
30 Colhoun, Colm (472) 4h 25m 20s
31 Nicholson, Matthew (390)M 4h 25m 27s
32 Kelly, Steve (385)MV40 4h 25m 43s
33 McCleary, Annamarie (392)FV40 4h 26m 47s
34 Rutherford, Helen (413)FV50 4h 28m 25s
35 Gallagher, Liam (399)MV50 4h 31m 07s
36 Cunningham, Mickey (395)MV50 4h 32m 10s
37 Wong, Alan (414)M 4h 34m 53s
38 Roode, Stephen (741)MV50 4h 35m 15s
39 Comte, Chantal (420)FV50 4h 41m 39s
40 Comte, Pascal (419)MV50 4h 41m 53s
41 Fay, Gerard (442)MV40 4h 42m 55s
42 Peralta, Salvador (432)MV40 4h 44m 16s
43 Martin, Claire (397)FV40 4h 44m 57s
44 Robinson, Alison (404)FV40 4h 45m 27s
45 Lynch, Paul (383)MV40 4h 47m 51s
46 Moore, Gordon (403)MV50 4h 48m 06s
47 Brolly, Joanne (388)FV40 4h 48m 13s
48 Stewart, Fred (400)MV60 4h 51m 11s
49 Roche, Annmarie (387)F 4h 51m 13s
50 Leonard, Paul (398)M 4h 54m 18s
51 Maloney, Alan (458)MV50 4h 59m 35s
52 Dantzer, Gilbert (431)MV60 5h 07m 43s
53 O'Hagan, Eugene (396)MV40 5h 08m 43s
54 Griffin, Dee (411)FV50 5h 12m 13s
55 Roache, Patrick (446)MV50 5h 12m 15s
56 Thompson, Patrick (402)M 5h 12m 18s
57 Stevenson, Michael (386)MV50 5h 14m 26s
58 Somcio, Janilo (433)MV40 5h 17m 01s
59 Morrissey, Susan (427)FV50 5h 20m 04s
60 Mckeon, Patrick (410)MV40 5h 26m 45s
61 Mckenna, John (436)M 5h 27m 35s
62 Graham, John (429)M 5h 30m 57s
63 McSorley, Neil (450)M 5h 31m 02s
64 Hayden, Teresa (423)F 5h 31m 03s
65 McBride, Irene (415)FV40 5h 38m 06s
66 Moynihan, Humphrey (447)MV50 5h 45m 38s
67 Tutty, Debbie (418)FV40 5h 51m 00s
68 Mcavoy, Philip (416)MV50 5h 53m 55s
69 Carey, Joe (425)MV50 5h 59m 27s
70 Nicoll, Pam (412)FV50 6h 00m 17s
71 Nicoll, Garry (424)MV40 6h 00m 22s
72 Su, Maureen (426)F 6h 01m 17s
73 Deehan, Cecilia (439)FV60 6h 07m 51s
74 Cunningham, Linda (441)FV50 6h 09m 51s
75 Moore, Jacqueline (435)FV50 6h 13m 13s
76 Brady, Dave (457)MV60 6h 26m 11s
77 Beggs, Ken (437)MV60 6h 32m 45s
78 McGlynn, Peter (453)MV60 6h 38m 12s
79 McGuinness, Joan (454)FV60 6h 38m 54s
80 Brown, Francis (443)MV60 6h 43m 31s
81 Stafford, Tom (440)MV60 7h 09m 10s
82 Brazil, John (766) 7h 17m 11s
83 Brazil, Niall (448)MV40 7h 17m 11s
84 Arrowsmith, Stephen (430)MV40 7h 17m 13s
85 Weiling, Thomas (434)MV40 7h 17m 16s
86 Ooi, Ruby (455)FV70 7h 40m 02s
WARRIOR
ALL 4 DAYS – MALE DAY 1 DAY 2 DAY 3 DAY 4 OVERALL
Pos. NAME (BIB NO.) CLASS TIME TIME TIME TIME TIME
1 McFlynn, Brian (361)M 03:11:48 03:12:46 03:08:42 02:57:04 12:30:20
2 Delassus, Francis (365)MV40 03:20:55 03:26:53 03:35:12 03:22:17 13:45:17
3 Davenport, Nigel (363)MV40 03:35:34 03:25:46 03:34:41 03:20:15 13:56:16
4 Doherty, Clint (364)MV40 03:29:08 03:35:37 03:41:24 03:24:43 14:10:52
5 Hall, Alan (376)MV40 03:35:55 03:38:32 03:41:19 03:24:51 14:20:37
6 Brown, William (367)M 03:52:34 03:37:41 03:41:25 03:24:51 14:36:31
7 Gleeson, Joseph (380)M 03:45:09 03:38:35 03:58:00 03:41:00 15:02:44
8 Callaghan, Adrian (366)MV40 03:43:21 03:59:38 04:03:37 03:41:56 15:28:32
9 Richard, Jerome (381)MV40 03:47:43 03:47:25 04:05:43 04:00:36 15:41:27
10 McLaughlin, Colum (373)MV40 03:45:16 03:56:25 04:11:50 03:51:07 15:44:38
11 O'Connor, David (374)MV40 03:58:09 03:56:06 04:07:38 04:04:07 16:06:00
12 Purcell, Robert (409)MV50 04:08:36 04:02:22 04:10:17 03:55:54 16:17:09
13 Winters, Eugene (417)MV60 04:40:19 04:29:43 03:13:31 04:03:07 16:26:40
14 Kelly, Conor (379)M 04:01:22 04:06:09 04:17:52 04:06:01 16:31:24
15 Gordon, Douglas (370)M 04:32:26 04:24:47 04:10:33 03:38:46 16:46:32
16 Harkin, Paddy (369)MV40 04:14:23 04:25:36 04:19:12 03:56:30 16:55:41
17 McNeill, Nigel (408)MV40 04:30:21 04:11:56 04:15:12 03:58:48 16:56:17
18 Drake, Jon (368)MV40 04:34:14 04:25:09 04:05:57 03:52:17 16:57:37
19 Bennett, James (371)M 04:34:51 04:26:51 04:05:55 03:52:14 16:59:51
20 Butcher, John (377)MV40 04:30:26 04:14:40 04:26:23 04:06:58 17:18:27
21 Whelan, Brian (393)MV40 04:30:42 04:40:29 04:34:41 04:13:06 17:58:58
22 McSorley, Jonathan (422)MV40 04:45:04 04:35:35 04:41:00 04:03:43 18:05:22
23 Kelly, Steve (385)MV40 04:40:03 04:41:45 04:39:57 04:25:43 18:27:28
24 Nicholson, Matthew (390)M 04:44:56 04:38:17 04:40:34 04:25:27 18:29:14
25 Gallagher, Liam (399)MV50 04:41:40 04:42:10 04:40:20 04:31:07 18:35:17
26 Roode, Stephen (741)MV50 04:32:08 04:47:59 04:44:17 04:35:15 18:39:39
27 Leost, Ronan (384)MV40 04:51:03 04:49:36 05:04:33 04:02:19 18:47:31
28 Cunningham, Mickey (395)MV50 04:44:28 04:49:33 04:44:28 04:32:10 18:50:39
29 Henri, Richard (407)MV60 04:51:06 04:54:11 04:52:43 04:19:41 18:57:41
30 Moore, Gordon (403)MV50 04:44:29 04:53:39 04:44:56 04:48:06 19:11:10
31 Dantzer, Gilbert (431)MV60 04:35:36 04:35:40 04:54:45 05:07:43 19:13:44
32 Wong, Alan (414)M 04:41:00 04:59:05 05:12:25 04:34:53 19:27:23
33 Comte, Pascal (419)MV50 05:01:57 04:54:21 04:54:44 04:41:53 19:32:55
34 Leonard, Paul (398)M 04:39:53 04:51:43 05:11:54 04:54:18 19:37:48
35 Stewart, Fred (400)MV60 04:54:54 04:58:59 05:21:57 04:51:11 20:07:01
36 Lynch, Paul (383)MV40 05:15:15 05:06:12 05:04:15 04:47:51 20:13:33
37 Thompson, Patrick (402)M 05:03:54 04:59:28 05:03:46 05:12:18 20:19:26
38 Peralta, Salvador (432)MV40 05:09:14 05:08:41 05:18:15 04:44:16 20:20:26
39 Maloney, Alan (458)MV50 05:10:35 05:14:00 05:19:12 04:59:35 20:43:22
40 Roache, Patrick (446)MV50 04:50:52 04:57:43 05:43:42 05:12:15 20:44:32
41 O'Hagan, Eugene (396)MV40 04:37:38 05:25:12 05:45:10 05:08:43 20:56:43
42 Stevenson, Michael (386)MV50 05:11:19 05:16:01 05:22:38 05:14:26 21:04:24
43 Fay, Gerard (442)MV40 05:45:22 05:25:18 05:10:58 04:42:55 21:04:33
44 Graham, John (429)M 05:29:12 05:21:23 05:23:02 05:30:57 21:44:34
45 Somcio, Janilo (433)MV40 05:30:59 05:29:26 05:35:25 05:17:01 21:52:51
46 Nicoll, Garry (424)MV40 05:14:22 05:24:58 05:45:12 06:00:22 22:24:54
47 McKeon, Patrick (410)MV40 05:46:21 05:55:23 05:32:15 05:26:45 22:40:44
48 Moynihan, Humphrey (447)MV50 05:57:02 06:06:16 06:05:09 05:45:38 23:54:05
49 McSorley, Neil (450)M 06:18:42 06:25:16 05:55:34 05:31:02 24:10:34
50 Carey, Joe (425)MV50 05:46:32 06:33:56 06:19:48 05:59:27 24:39:43
51 Mckenna, John (436)M 06:31:46 06:48:35 06:01:58 05:27:35 24:49:54
52 Brady, Dave (457)MV60 05:47:16 06:10:34 06:26:03 06:26:11 24:50:04
53 Mcavoy, Philip (416)MV50 06:07:14 06:24:21 06:45:59 05:53:55 25:11:29
54 Beggs, Ken (437)MV60 06:38:38 06:15:24 06:22:49 06:32:45 25:49:36
55 Brown, Francis (443)MV60 06:38:43 06:29:32 06:52:21 06:43:31 26:44:07
56 McGlynn, Peter (453)MV60 06:45:22 07:00:55 06:56:34 06:38:12 27:21:03
57 Stafford, Tom (440)MV60 07:12:46 07:09:36 07:26:03 07:09:10 28:57:35
58 Brazil, Niall (448)MV40 06:47:26 07:57:45 07:24:32 07:17:11 29:26:54
59 Arrowsmith, Stephen (430)MV40 06:47:18 07:57:45 07:24:40 07:17:13 29:26:56
60 Weiling, Thomas (434)MV40 06:47:27 07:57:47 07:24:28 07:17:16 29:26:58
WARRIOR
ALL 4 DAYS – FEMALE DAY 1 DAY 2 DAY 3 DAY 4 OVERALL
Pos. NAME (BIB NO.) CLASS TIME TIME TIME TIME TIME
1 Lynn, Deirdre (382)F 03:53:53 03:41:32 03:46:26 03:30:33 14:52:24
2 Dornan, Helena (401)FV40 04:00:54 04:02:16 04:10:26 03:55:59 16:09:35
3 Prue, Fiona (375)FV40 04:08:26 04:04:26 04:21:21 03:50:01 16:24:14
4 Rutherford, Helen (413)FV50 04:22:45 04:41:33 04:43:48 04:28:25 18:16:31
5 McCleary, Annamarie (392)FV40 04:45:05 04:35:08 04:43:18 04:26:47 18:30:18
6 Leost, Cathy (391)FV40 04:51:06 04:54:49 05:04:27 04:19:20 19:09:42
7 Comte, Chantal (420)FV50 05:02:09 04:54:25 04:51:39 04:41:39 19:29:52
8 Robinson, Alison (404)FV40 04:47:53 04:54:06 05:04:45 04:45:27 19:32:11
9 Brolly, Joanne (388)FV40 04:46:49 05:06:12 05:04:56 04:48:13 19:46:10
10 Martin, Claire (397)FV40 04:42:08 04:58:45 05:22:45 04:44:57 19:48:35
11 Roche, Annmarie (387)F 04:54:51 04:58:54 05:22:10 04:51:13 20:07:08
12 Griffin, Dee (411)FV50 05:04:50 04:58:51 05:21:54 05:12:13 20:37:48
13 Hayden, Teresa (423)F 05:29:14 05:19:27 05:22:53 05:31:03 21:42:37
14 Morrissey, Susan (427)FV50 05:34:46 05:30:58 05:42:27 05:20:04 22:08:15
15 Nicoll, Pam (412)FV50 05:13:33 05:24:54 05:45:03 06:00:17 22:23:47
16 Tutty, Debbie (418)FV40 05:27:55 05:38:54 06:32:52 05:51:00 23:30:41
17 McBride, Irene (415)FV40 05:26:31 05:46:13 07:39:05 05:38:06 24:29:55
18 Su, Maureen (426)F 06:17:51 06:18:29 06:06:08 06:01:17 24:43:45
19 Deehan, Cecilia (439)FV60 05:56:48 06:15:37 06:29:12 06:07:51 24:49:28
20 Cunningham, Linda (441)FV50 06:26:06 06:16:05 06:26:02 06:09:51 25:18:04
21 Moore, Jacqueline (435)FV50 06:26:02 06:16:04 06:26:02 06:13:13 25:21:21
22 McGuinness, Joan (454)FV60 06:52:59 06:56:28 06:56:33 06:38:54 27:24:54
23 Ooi, Ruby (455)FV70 07:27:24 07:29:34 07:36:24 07:40:02 30:13:24