Event Hire
EVENT LOGISTICS AND HIRE
Planning an event or charity fundraiser, then let us help you out with Race Day logistics / hire.
We can provide a variety of support from simple advice, a helping hand to organise or full event management if that is what is required.
Extreme North have the background and expertise to take the hassle out of organising your event and we have accumulated numerous props / equipment to ensure that costs can be kept to an absolute minimum. So why incur more cost by reinvent the wheel.
Logistic services
• Risk management plan
• Marshal / race management plan
• Course Signage – Mile / Km markers, directional signage, arrows and flag markers for course / hill routes
• High Vis jackets for Marshals.
• Van support for delivery, collection and sweeper purposes.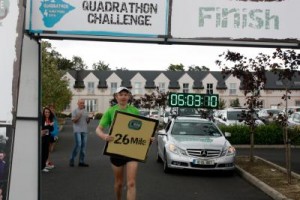 Race Timing
• Sportident chip timing system with individual printout at finish line and logging of all participants split and overall times. Perfect for small events / remote locations.
• Race clocks for car / gantry mounting
Equipment
• Marquee Hire – 9000wide x 15000long (30ft x 50ft) – Marquee can be erected in 3000 module lengths, ideal for registration and post race catering / presentation.
• Trestle tables and chairs – Ideal for both registration purposes or post race catering in Marquee
• Bike Racking, quick fix – Light portable, easy to assemble bike racking sufficient for up to 200 bikes.
• Start Horns / hazard lights and numerous small equipment aids.
Communication
• Two way radio system – 10no. radios to maintain constant communication with marshalls throughout race
• P.A. System – Car top communication system for announcements before and during event
• Loud Hailer – Hand held P.A. system for localised announcing
Extreme North would be delighted to talk / assist you in whatever manner, big or small, to compliment your own resources and ensure the success of your event.