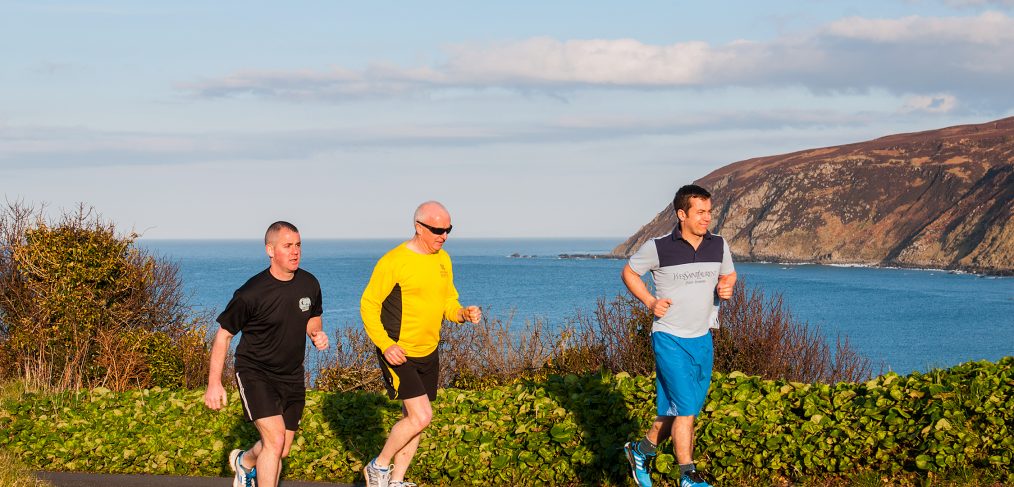 'Marathon' festival of running in Inishowen: 18-19 June
63K Ultra Marathon – Full Marathon – Half Marathon – 11k Run
Love running? Looking for a real challenge in an amazing backdrop in Donegal? Then our RocksNRollin Ultra Marathon event on Saturday 18th to Sunday 19th June might be just what you've been looking for.
We've got 4 race routes, winding along the beautiful Wild Atlantic Way and the stunning hills of Inishowen. Each route is a perfect mix of road, trail and beach- guaranteed to challenge and enthuse any runner! The new road /trail route created last year has labelled this event as one Ireland's toughest Ultra marathon events, says organiser Harold McGuinness.
"Every twist of the course creates another challenge, mentally massaged by amazing landscapes and scenery. The four different race distances have been carefully designed to ensure everyone gets a true flavour of the challenge at their own personal fitness level.  There's also a 'Back 2 Back' option on Sunday, creating the ultimate test of real endurance. And you can win a new 3D medal to boast your achievement."
Generous Cut Off times and early starts ensure that walkers and slow runners are not left behind at the finish, says Harold. "Then everyone will be rewarded with fantastic new medals and a festival atmosphere with lots of food and banter." A similar level of professional support and runner care exists throughout the whole event and is a trademark of Extreme North along with their amazing medals.
Event features include:
·         Spectacular coastal terrain of mountains, tracks and beaches
·         Superb hospitality / camaraderie
·         Stunning Medals
·         Single day or Back 2 Back entry options.
·         World class endurance challenge
·         Keen registration fee's
·         We are delighted to assist runners with any needs / queries.
For more information or to register, go to https://extremenorthevents.com/rocks-rolling-ultra-marathon/