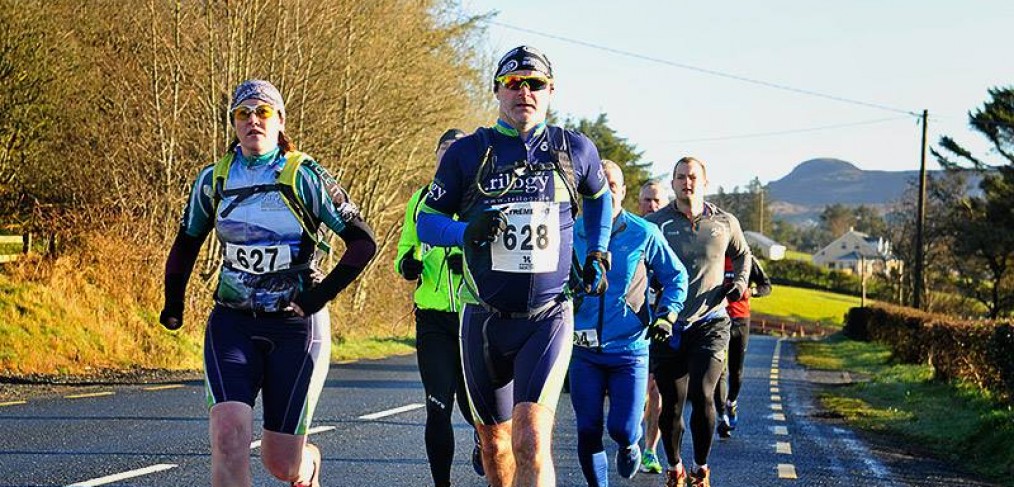 Shore2Summit numbers up 40% as sun dazzles on the day
Extreme North sends a massive congratulations to everyone who took part in the superb day of adventure that was Shore2Summit 2016. There was a huge 40% increase in participation this year and the stunning weather was the cherry on top of this year's amazing 3-race challenge.
Extreme North director and race organiser Harold McGuinness says the sunny day and clear blue skies, coupled with the increased attendance was a great boost. "The fantastic buzz surrounding the event promises a much bigger and better event for 2017," he added.
The Shore2Summit winners were:
Extreme Race
Male Winner: Diarmuid Meldon, Dublin – 3:56:53
Male Runner up: Peter O Donnell, Letterkenny – 4:06:27
Male Veteran O/45: Steven Linton, Magherafelt – 4:42:07
Female Winner: Abina Whelan, Laois – 5:24:16
Sprint Race
Male Winner:  Adrian Farrell, Monaghan – 2:45:10
Male Runner up: Shane Mullan, Omagh – 2:46:51
Male Veteran O/45: Billy Orr, Derry – 2:56:55
Female Winner:  Louise O Riordan, Meath – 3:14:12
Female Runner up: Amy May Lally, Omagh -3:22:51
Female Veteran O/40: Siobhan O'Hanlon, Omagh – 3:56:08
Mini  Race
Male Winner: Michael Barrett, Buncrana – 1:43:34
Male Runner up:  Padraig Bolger, Belfast – 2:01:30
Female Winner: Lisa Sweeney, Carndonagh – 2:16:41
Female Runner up: Anne McElhinney, Carndonagh – 2:19:16
Female Veteran O/40: Angela Doran, Letterkenny – 2:22:09
See the full list of results here: http://www.sportident.co.uk/results/2016/ShoreToSummit/
Harold describes Shore2 Summit as "a true adventure-race paradise, with the snow-topped Sliabh Sneacht mountain, multiple biking and running trails, surrounding hills, lakes and all encapsulated by truly amazing scenery. The 3 race distances were chosen to reflect the correct balance of endurance for each fitness level," and that proved true for those who took part.
"We were delighted with the feedback from participants this year, the overall message seemed to be that Shore 2 Summit has now "come of age" as the larger field of competitors has now created a completely new atmosphere as there is always other competitor near you and keeping you focused. All feed-back was absolutely positive and contestants, regardless of race distance knew that they had been properly challenged and were buzzing at the end.
Inishowen resident John Peto says Shore 2 Summit was his 8th adventure race and …"by far the best I've done. The course is tough and will challenge every competitor – the sense of achievement at the end is the best I've ever had. Its spectacular all the way round and so tranquil – I hardly saw a car all day and felt like I was really in the wilds. Sliabh Sneacht is awesome, it's a massive wow factor, and the organisation, venue and host gave the whole day a real sense of charm – it's a warm, personal event and makes a real change from some of the more corporate feeling events I've done. When can I sign up for next year?!'
Thanks for this wonderful review, John. See you at RocksNRolling UItra in June?
To check out the full gallery of pics from Shore2 Summit 2016, go to our Facebook Page – but here's a wee selection to get you started!!