Shore 2 Summit Adventure Race 2019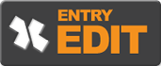 Sat 16th March '19 – A Race for all abilities – Duathlon option.
62k Extreme course – 41k Sprint course – 22k Mini adventure course
Adventure race in a stunning adventure landscape, you'll be challenged, and the Adrenalin will be flowing as your fitness level is tested whether you choose the 62K Extreme, 41K Sprint or 22K Mini courses. Experience captivating wilderness as you run, cycle, kayak and hike in Wild Atlantic Way territory and witness the fabulous Inishowen Peninsula from the summit the majestic Sliabh Sneacht mountain.
This is a fantastic Event / Day out for individuals, clubs or corporate groups. The race is structured so that the different races intertwine ensuring that everyone has different competitors of different abilities constantly meeting and encouraging each other. The post-race medals, gathering, hot food and banter are the "icing on the cake" of a perfect and rewarding challenge.
Each race distances is designed with a perfect balance of endurance for that fitness level, so you will know and feel that you have been in a proper challenge.
The 62k Extreme is exactly what it says and a favorite with the hardened Adventurer.
The 41k Sprint courses have won the acclaim of regular adventurers and will challenge even the best of adventurers.
The 22k Mini is also guaranteed to challenge and excite the Novice adventurer.
Teams of 2/4 & Kayaking opt-out are available options when registering.
CLUBS, BOOTCAMPS, CORPORATE & OTHER GROUPS CATERED FOR :
Check out presentation on left highlighting concessions for larger groups with options of Course training days / Course recce or even setting up a private corporate event for your own group. Contact us to discuss.
The new state of the art Sliabh Sneacht Centre hosts this stunning adventure challenge where participants will get to refresh with shower and hot food at the finish. Combine this with the class medals & merchandize, scenery like you've never witnessed before and true Donegal hospitality to cap a truly memorable event.
Event features
Spectacular coastal terrain with mountains, tracks and lakes
Superb hospitality / camaraderie
Total race support back up
Stunning Medals
World class endurance challenge
Keen registration fee's
We are pleased to assist with accommodation needs.