FAQ's – Sat. 28th May '22
Registration
Can I transfer my entry to later event / next year
You can transfer to another person and also defer your entry to another year.
Can I run for my own Charity
Yes of course, this would be an arrangement between yourself and your chosen Charity. We would ask that you let us know the Charity and amount raised.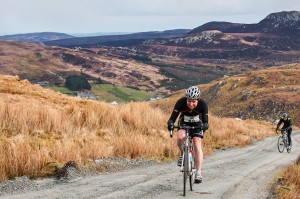 What you get for your money
Event T Shirt
Special Race Medal
Timing Chip
Race Support
Goody Bag.
Event Buffet
Entry / number transfer
Can I let someone else participate on my Number? – Your entry allows you EDIT facilities and you can change name of participant up to registration closing.
H & S for runners
Use of Music / ear phones are not advised. As there will be local traffic, race vehicles and Ambulances it is imperative that runners/walkers are aware of their surroundings and traffic at all times.
Post Race
Event updates / Final Instruction
We will constantly update the website with any race change details as they occur.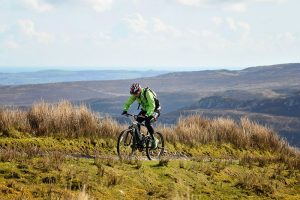 The Final Race Instruction will be issue by e mail to all registrants 1 week in advance. This e mail will confirm;
Race start schedule
Water / bike transition stations info
Finish line details / changing facilities etc.
Details of your chosen race start times.
Course Map PDF's – (Routes are fully marked but you can choose to have maps with you also)
Any other issues that are important
Race Day
Water Station/ Food / Transitions
TUFF-INISH Adventure Race is a self supporting event so runners are advised to have personal arrangements in place for hydration and nutrition.
Your transition Boxes ( TITAN RACE ONLY) should have all clothing and food requirements that competitor needs to complete the race
Transition area's will have water & fruit back-up for all races;
Food and Drink – Ensure that you have taken sufficient food, fruit, carbohydrates, gels, or whatever does it for you, with you to maintain your energy levels throughout the race.
Other Info.
Bike Choice:
TITAN ;- Road bike complete with spare tubes, tyre's pump and bike kit
Bikes cannot be changed during race – Only 1 bike allowed
Team challengers – Ensure you have organised transport to different transition point. Contact us if you need assistance?
Prize Category for 2021 – Provisional
Each participant will receive a commemorative medal on the day.
Solo Competitors
Male – Winner
Male – Runner up
Male – O/45 winner
Female – Winner
Female – Runner up
Female – O/40 winner
Team Competitors – Teams can be mixed
All prize categories subject to a minimum of 3 runners competing in that category
Admin
Mandatory Kit
The following is your check list of essential items that you will be expected to have on your possession throughout the race. These items will NOT be provided by Extreme North (unless where noted) so you will need to source them yourself.
Transition Box – Max. of 35l boxes to be used at each transition.
Nutrition – Runners responsible for water, energy drinks, gels or whatever gets you throughout the race. – (Extreme North will provide water top up, fruit & bars at Transition area's only.)
Bike & Cycle gear, including helmet, tool kit, puncture repair etc..
Rucksack, water belt or water packs as you consider necessary.
*Clothing -Suitable to reflect weather conditions on the day and to cover all eventualities.
*Foil survival blanket, whistle and first aid kit (min. of plasters and bandage) These MUST be with you at all times.
Course map – Provided by Extreme North
We recommend that items marked * should be with you throughout the entire race.
Non Mandatory Kit – but items you may wish to consider
Trekking poles
Cycle shoes.
Kayaks and Life jackets will be provided by Extreme North
Race Rules
This Challenge will be staged on open roads. The rules of the road and road curtsey must be observed at all times.
The presence of a Marshal does not give you right of way, be prepared to stop and go only when coast is clear or waved through by a Marshall.
You must have the "Mandatory Kit" with you at all times.
Spectators should be exactly that, no running, cycling or assisting friends through-out event.
Only 1 bike choice is allowed throughout the race so bike left at Bike transition 1 will be your choice and any contestant found to be using a substitute bike will be disqualified.
Contenders must make themselves aware of the time check stations. It will be the responsibility of each contenders to ensure that they are time checked at each station otherwise they will be eliminated from the race.
Obey all instructions and Marshal guidance.
Stay within the allocated course and do not trespass.
Each contestant will be responsible for his own personal meal / clothing provisions for execution of the Challenge + post and pre challenge requirements
Do not leave any items or food behind at transition areas. Waste bins will be provided in these locations.
Respect neighbouring structures, equipment etc.
Assist / report any colleague who may be in trouble to the nearest marshal.
Do not litter, only use toilets provided,
Event Rules, T&C's
Respect and be courteous to local inhabitants who may have been inconvenienced due to the restrictions this event may have imposed on their day to day activities
On registering for the Challenge you waiver any liability on the organisers for injury, damage or loss and agree to be bound by the rules and regulations of the organisers.
Contestants will be personally liable for any deliberate damage caused to the course, neighbouring structures, equipment etc.
Contestants are advised to have their own personal insurance for cancellation / Injury etc.
Contestants on registering agree to the use of personal Photos / Images by the organisers for event promotion purposes as they see fit.
The organisers decision to eliminate or impose a time penalty on a contestant, for whatever reason, will be final.
Any competitor found to be deliberately flaunting the rules, making a nuisance of themselves or generally causing disruption will be disqualified
If for any reasons arising out of weather conditions / H&S concerns etc., the course organisers reserve the right to alter or vary the course as they see fit.
If for any reasons arising out of weather conditions, "Act of God" circumstances, "Force Majeure" clause etc. an event is postponed, every effort will be made to reschedule the event at a suitable time in which case all registrations will be valid for the newly scheduled date. In such cases deferrals to 2021 may also be considered based on circumstances.
Check prize categories for details of prizes. All participants will receive a medal, T shirt and Goody bag or hot meal at end of each individual event.
Organiser's decision will be final on all matters.
Local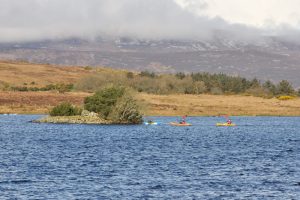 Accommodation
Choosing accommodation in the East of the peninsula, Moville, Greencastle will minimise excessive travel before and after race.
Accommodation advise / assistance; We would be delighted to give you any help or assistance when choosing accommodation so please feel free to contact us.
See also List of accommodation providers on www.visitinishowen.ie
Spectators
Extreme North events are mostly staged on open roads so local and visiting spectators will have many vantage points along the route to support and check on the progress of racers / colleagues. We will be happy to advise on vantage points and restricted area's along the route. When travelling along the route please remember to go slow and give runners R.O.W. wherever possible. Where possible please use alternative routes to access vantage points to minimise disruption to runners. Spectators must not interfere with or assist competitors in any way. Competitors seen accepting assistance will be disqualified
Things to Do
Inishowen is a beautiful and quiet tourist destination, often referred to as Failte Irelands best kept secret. So check out the many thinks to see and do when you are in the locality by contacting www.visitinishowen.ie
For personal queries please send your enquiry to info@extremenorthevents.com