Up & Running – Sat 28th Sept. 2019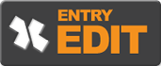 Course Route
Course Start / Finish / times
| | | | | | | | |
| --- | --- | --- | --- | --- | --- | --- | --- |
|  Stage | Discipline | Distance | Trans. | Start location | Finish location | Latest Start | Cut-Off |
|  1 | Running | 12.5 km | Start | Moville F.C |  Greencastle Slipway | 7:00 | 8:30 |
| 2 | Kayak | 5.5 km | T1 | Greencastle Slip | Moville Wharf | 8:40 | 9:40 |
|  3 | Cycle 1 | 55.0 km | T2 | Moville Wharf | Mamore Car Park | 9:50 | 1:00 |
| 4 | Mountain Trek | 5.5 km | T3 | Mamore Car Park | Mamore Car Park | 1:10 | 2:20 |
| 5 | Cycle 2 | 31 km | T3 | Mamore Car Park | Glentogher School | 2:30 | 4:20 |
| 6 | Run | 22.5 km | T4 | Glentogher School | Moville F.C. | 4:30 | 7:00 |
Race morning – Arrive at Start at least 45mins before your race start time to warm-up allow for any last minute briefing changes.

Water Stations
Transition Stations
Transition Stations will have the following;
Shelter accommodation to facilitate changing/ eating etc.
Your assigned transition Box, max. 35ltr, handed over by you the previous day.
Water top-up facility.
Food and Drink – Ensure that you have taken sufficient food, fruit, carbohydrates, gels, or whatever does it for you, with you to maintain your energy levels throughout the race.
Bike transition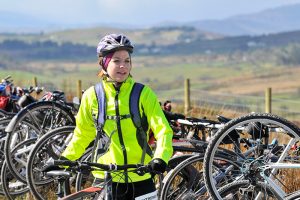 Bike Transition
Over-night bike transition will be at T2 (Moville Wharf) You must deliver your bike and helmit here on the Friday between 2:00pm & 7:00 pm
Race Support
Race Day Support – in brief
The following race support is intended to ease any concerns you may have about the challenge and to ensure that you maximise your enjoyment.
Stewarts at major junctions only along the course.
Course markings are clear so no worries about getting lost.
Entire mountain course will be marked with flags
Distance markers every 10k
Lead Car with clock and race warning on tarred roads
Water top-up at all transition area's. –
Vehicular surveillance at random.
Toilets available at transitions
First Aid support throughout Doctor on Call.
Brush wagon and surveillance for all slower participants or non finishers
Hot refreshments at finish and buffet meal & presentation afterwards.