Up & Running – Sat 28th Sept. 2019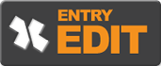 Course Route
Course Start / Finish / times
| | | | | | | | |
| --- | --- | --- | --- | --- | --- | --- | --- |
|  Stage | Discipline | Distance | Trans. | Start location | Finish location | Latest Start | Cut-Off |
|  1 | Running | 12.5 km | Start | Moville F.C |  Greencastle Slipway | 7:00 | 8:20 |
| 2 | Kayak | 5.5 km | T1 | Greencastle Slip | Moville Wharf | 8:40 | 9:40 |
|  3 | Cycle 1 | 55.0 km | T2 | Moville Wharf | Mamore Car Park | 9:50 | 12:50 |
| 4 | Mountain Trek | 5.5 km | T3 | Mamore Car Park | Mamore Car Park | 1:10 | 2:00 |
| 5 | Cycle 2 | 31 km | T3 | Mamore Car Park | Glentogher School | 2:30 | 4:20 |
| 6 | Run | 22.5 km | T4 | Glentogher School | Moville F.C. | 4:30 | 7:00 |
Race morning – Arrive at Start at least 45mins before your race start time to warm-up allow for any last minute briefing changes.

Water
Transition Stations
Transition Stations will have the following;
Shelter accommodation to facilitate changing/ eating etc.
Your assigned transition Box, max. 35ltr, handed over by you the previous day.
Water top-up facility.
Food and Drink – Ensure that you have taken sufficient food, fruit, carbohydrates, gels, or whatever does it for you, with you to maintain your energy levels throughout the race.
Bike trans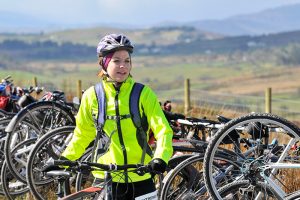 Bike Transition
Over-night bike transition will be at T2 (Moville Wharf) You must deliver your bike and helmit here on the Friday between 2:00pm & 7:00 pm
Support
Race Day Support – in brief
The following race support is intended to ease any concerns you may have about the challenge and to ensure that you maximise your enjoyment.
Stewarts at major junctions only along the course.
Course markings are clear so no worries about getting lost.
Entire mountain course will be marked with flags
Distance markers every 10k
Lead Car with clock and race warning on tarred roads
Water top-up at all transition area's. –
Vehicular surveillance at random.
Toilets available at transitions
First Aid support throughout Doctor on Call.
Brush wagon and surveillance for all slower participants or non finishers
Hot refreshments at finish and buffet meal & presentation afterwards.
Final Inst'on
This is the final instruction / update for Tuff-Inish 2019. – Posted Monday 23th Sept. '19 
RACE PACK COLLECTION 
VENUE – Moville Celtic F.C (1st left at Fire Station before crossing bridge)
Friday 27th September – 5:30 to 7:30
All participants must attend Race pack Collection on Friday to;
BIKE hand-over – Bikes will be stored here overnight and transported to T2 (300 mtr) in morning. – Please fix your bike number on bike before hand-over. Helmet should be attached to bike and fix self adhesive number onto helmet.
TRANSITION BOXES hand-over – Boxes no larger than 35ltr. You will be given Transition numbers to fix to your boxes, then hand-over and we will distribute them to their relevant Transition station.
RACE NUMBER & info. – You will receive these at Pack Collection
GOODY BAG / CYCLE TOP – You will receive these at Pack Collection
TIMING CHIP – You will receive this at START line on race morning, it will be fitted with Velcro strap and can be worn on the wrist. (We are not using Tracking system)
RACE BRIEFING – Will be in Moville F.C on Friday Evening at 7:30pm as soon as Pack Collection is complete. 
TRANSITION STATIONS 
Start – Finish – Moville Celtic Club House, Moville  – Assemble here after 6:30 on race morning, collect timing Chip and get ready for 7:00am Start
T1 – Greencastle Ferry Terminal – End of Stage 1 RUN / Start of Stage 2 KAYAK
T2 – Moville Wharf – End Stage 2 KAYAK / Start Stage 3 CYCLE 1. This is 300 metre from  the START / FINISH location.
T3 – Mamore Car Park – End of stage 3 CYCLE 1 / Start of stage 4 MOUNTAIN TREK
End stage 4 MOUNTAIN TREK / start stage 5 CYCLE 2
NOTE; Same box to suffice for both change-overs.
T4 – Glentogher School – End stage 5 CYCLE 2 / Start stage 6 FINAL RUN
Please note ; Contents of Transition box cannot be moved onto next transition.
BIKES & BIKE TRANSITIONS
Bikes will be transported from Pack Collection to T2 by TUFF-INISH crew.
Bikes will be transported from T4 (end of cycle 2) to Finish line by TUFF-INISH crew. (allow up to 1hr after your finish for bike to arrive)
Only 1 bike allowed / person or team. Bike must be fitted with appropriate daytime lighting.
Breakdown / Puncture – Each participant will be responsible for bike / puncture repair, so ensure that you have puncture repair kit, pump etc. with you during cycle.
WATER / HYDRATION
Water will ONLY be available at transition Station, NO interim water station, so be sure to have water bottles/ camel packs or whatever you require to complete each stage in its entirety.
ESSENTIAL KIT 
Some substantial element of Hi Vis clothing/kit will be essential for all stages of the event.
Head lamp will be required for Stage 1, also on stage 6 for 11hr + competitors.
Foil Blanket & Whistle must be in your possession for all stages of the event.
Please ensure that you have familiarized yourself with all food, hydration and other essential kit requirements for event as this is a self-supporting event and it's in your interest to comply.
KAYAK  
Will be Dagger Stratus Touring Kayaks. There will be a few Sit-on-top Kayaks available for anyone who requests them. There will be a kayak for each competitor and there will be NO "Time Out" allowance for waiting. Life jackets and paddles will be provided by Kayak providers (Inish Adventures).
Like jackets and pedals will be supplied.
Kayakers may fit their own seat to Kayaks if they so wish, this must be done by the participant and there will be no time allowance for doing so.
WEATHER CHANGE (unlikely) – In event of unsuitable Kayaking conditions it will be replaced by a 5k run, teams can opt to change member at kayak transition if desired.
CUT OFF TIME's
Cut-off times for each stage listed below.
Subject to race start time of 7:00am
End of Stage 1 – Run               8:25am
End of Stage 2 – Kayak            9:45am
End of Stage 3 – Cycle 1        12:50pm*
End of Stage 4 – Mountain      2:00pm**
End of Stage 5 – Cycle 2         4:20pm**
End of Stage 6 – Run              7:00pm**
* Discretionary
** Enforced
RELAY TEAMS
The following criteria apply to all Team entries
Relay changeover can only occur at Transition station, Timing Chip handover must be witnessed and recorded by the Crew Timing person at each Transition.
Relay teams must not switch during a stage, only at beginning / end of stage.
Teams are responsible for arranging their own transport between Transition Stations.
FINISH & PRESENTATION at Moville Celtic F.C.
Soup, Tea & Coffee available for early Finishers
Hot Buffet available from 5:30 to 7:30
Presentation at 7:00pm
The following is a reduced Prize Category reflecting the entry level.
SOLO
Winner – Female & Male
Runner up – Female & Male
TEAMS
POST RACE SHOWERS
Post-race Showers will be available at Moville Celtic F.C.