TUFF-INISH Up & Running -6th July 2024
race day data
TUFF-INISH 20214- RACE DISTANCE / ELEVATION AT A GLANCE
Run 1
Kayak
Bike 1
M'tain
Bike 2
Run 2
Totals
DIST (M)
DIST (M)
DIST (M)
DIST (M)
DIST (M)
DIST (M)
DIST (M)
Elev. (M)
EXTREME
12.5
1.5
22.5
7
18.3
0.2
62
1294
REBEL
6.5
1.3
14.5
5.3
13.3
0.1
41
788
SPRINT
5.7
1.2
8
3.4
7.6
0.1
26
483
TUFF-INISH 2021 – START TIMES, TRANSITION GUIDELINES & CUT-OFF TIMES
Last person at end of
Last person at end of
Race Briefing
Start
Run 1
Kayak
Bike 1
Summit
M't'ain
Bike 2
Run 2
EXTREME
7:50am Sat. morn
8:00am
09:20
09:30
11:15

12:15

12:45
14:10
14:15
REBEL
8:50am Sat morn
9:00 / 9:30
10:20
10:40
12:10

13:00

13:25
14:30
14:30
SPRINT
10:00am Sat morn
10:15am
11:00
11:20
12:40

12:45

13:00
13:45
13:45
07:50 – Recommended times only for last person leaving that transition
12:00 – Cut-off times at Mountain Summit's – Participants will be requested to turn, start decent and continue race.
12:45 – These Cut-Off times will be strictly applied to the TITAN Race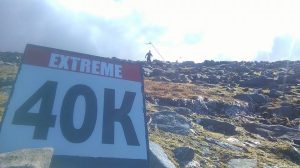 ROUTES & SIGNAGE
Each Route is thoroughly signed with directional signage etc as follows;
Participants will be provided with a map with final instruction.
Clear directional signage on route.
Distance markers every 5k on each course
Flag markers at junctions and mountain
Marshals at all major junctions.
The following race support is intended to ease any concerns you may have about the challenge and to ensure that you maximise your enjoyment.
Stewarts at major junctions only along the course.
Course markings are clear so no worries about getting lost.
Entire mountain course will be marked with flags
Distance markers every 10k
Water top-up at all transition area's. –
Vehicular surveillance at random.
Toilets available at transitions
First Aid support throughout Doctor on Call.
Brush wagon and surveillance for all slower participants or non finishers
Hot refreshments at finish
Transitions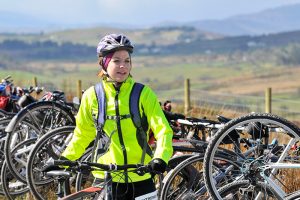 Transition Stations will provide;
ALL RACES    – Water top-up facility, Bike racking
Food and Drink – Ensure that you have taken sufficient food etc., whatever helps maintain your energy levels throughout the race.
Bike Transition – 
– Bikes for all other races must be left at T1 transition on race morning.
TRANSITION DETAILS
Lake Transition
Mountain Transition
@ M'tain Trail
Lake Transition
T1
T1
T2
T2
T2
T1
EXTREME
Run1/Kayak
Kayak/Cycle 1
Cycle1/M'tain
M'tain/Cycle2
REBEL
Run1/Kayak
Kayak/Cycle 1
Cycle1/M'tain
M'tain/Cycle2
SPRINT
Run1/Kayak
Kayak/Cycle 1
Cycle1/M'tain
M'tain/Cycle2
Race morning arrival, Extreme, Rebel & Sprint – Arrive at Start at least 80mins before your race start time to collect your race pack and then leave your bike at the Lake Transition which is only 3 mile away then return to start.
BIKE TRANSITION T1, at Lough Fad, can be accessed from both Clonmany and Carndonagh road's, opens at 6:30am on Saturday morning (No overnight transition)
*You can choose to drop bike at transition prior to collecting race pack if it is more convenient,
* You can leave backpack or bag at bike transition, please ensure it is secured/ strapped to your bike. Any packs will have to travel with you on the bike. Ensure pack is waterproof.
Pack collect
RACE PACK COLLECTION 
VENUE – Sliabh Sneacht Centre, Drumfries
Friday 5th July – Race Pack collection (Provisional)
Saturday 6th July – from 6:00 for all races
BIKE hand-over – Bikes will be  transported to T1 by staff in morning. – Please fix your bike number on bike before hand-over. Helmet should be attached to bike and fix self adhesive number onto helmet.
TRANSITION BOXES hand-over – Boxes no larger than 35ltr. You will be given Transition numbers to fix to your boxes, then hand-over and we will distribute them to their relevant Transition station.
RACE NUMBER & info. – You will receive these at Pack Collection
GOODY BAG / CYCLE TOP – You will receive these at Pack Collection
TIMING CHIP – You will receive this at race pack collection, it will be fitted with Velcro strap and can be worn on the wrist.
RACE BRIEFING – Will be 15mins before each race start. 
TRANSITION STATIONS 
Start / Finish – Sliabh Sneacht Centre  – Assemble here after 6:00 on race morning, collect timing Chip and get ready for 7:30am Start
T1 – Lough Fad Pier – End of Stage 1 RUN / Start of Stage 2 KAYAK
T1 – Lough Fad Pier– End Stage 2 KAYAK / Start Stage 3 CYCLE 1.
T2 – Mountain stage – End of stage 3 CYCLE 1 / Start of stage 4 MOUNTAIN TREK
End stage 4 MOUNTAIN TREK / start stage 5 CYCLE 2
_________________________________________________________
Extreme, Rebel & Sprint Pack Collection / Goody bag.
PLEASE NOTE ; FRIDAY EVENING PACK COLLECTION PROCISIONAL ONLY
Race Mornings 5th – 6:30am to 10.00am.
Please arrive 75 – 90 mins before race start to allow for pack collection and bike drop.
At Race Pack collection you will;
Collect Race Number
Collect your Timing Chip.
Collect Goody Bag & T Shirt
Bike Hire
Bike Hire
Why not save yourself some hassle and hire a bike for the Tuff-Inish Adventure Race? We in conjunction with Cycle Routes are offering €39.00 bike hire for this event. The bikes are Ridge-back Velocity hybrids available in a wide range of sizes. They are 24 speed with Shimano Acera gearing, aluminium frame and rigid forks. The tyres are fairly wide for the road but ideal for the trail. All bikes are well maintained by our on-site mechanic so you can be sure that a great bike awaits you for the day of the event. We can also fit your own accessories to the bikes such as pedals, saddles etc. You can collect your bike and get fitted at Race Pack collection Please allow an extra hour for collection and fitting.
BIKE CHOICE     – Hybrid / Mountain Bike/ Road bike (puncture proof tyres essential).
BIKE HIRE  If you have booked a hire bike with your registration then you will collect bike in the Car Park of the Sliabh Sneacht Centre on race morning – Please allow enough time to transport your bike to the transition.
BIKES & BIKE TRANSITIONS
Allow enough time to drop your bike at transition 1 (6k from start)
Only 1 bike allowed / person. Bike must be fitted with appropriate daytime lighting.
Breakdown / Puncture – Each participant will be responsible for bike / puncture repair, so ensure that you have puncture repair kit, pump etc. with you during cycle.
We will have a bike mechanic to assist on the off-road section – Any tube or tyre replacements en-route must be paid for at finish line later.